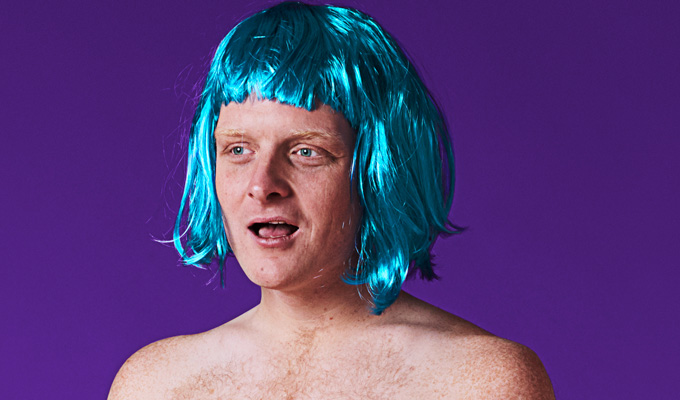 All the doors were vaginas
First gig
I was a fat 21-year-old theatre student in Montreal. My girlfriend at the time told me about this 'open mic' where anyone can get up and make 'em giggle. Turned out that was a lie so instead I had to call in and get a spot on a Monday. I did.
I wore a suit because I thought it was like a 'job'. I did a joke about vomiting and got a lot of laughs and then took a taxi cab home as a treat. I then went on to bomb for a year and ditch the suit.
Strangest audience member
A woman. It was at the Brighton Fringe this very year! She wore glasses and a ratty jacket. She was either homeless or an eccentric billionaire.
She was in the room before the show started and she danced subtlety in her chair to the pre-show music, then I did the show and she did not look at me. She did not laugh (an experience shared by many a punter when taking in 'ole JH) nor did she face the stage.
I thought about interacting with her but felt it would only end strange. I finished the show. She gave me a standing ovation (it was an Edinburgh preview in May not worthy of standing). She gave me a tip of cash. She then went and stood in a closet that was in the venue.
Best gig as a punter
I was working at a rich kids' camp in upstate New York in 2006 and we were given three days off to see New York City. Everyone else wanted to go dance on that large piano from Big and I demanded we go to the Comedy Cellar.
The line-up was Greg Giraldo, Dave Attell and a load of other killers that have faces but names that have fallen from my head. I had to go stand outside because I had a headache from laughing. It's the best experience as an audience member I have ever had. Oh and get the hummus plate, very flavourful.
Weirdest gig as a punter
I went to a Montreal Fringe Festival 'comedic' installation where we walked through various doors that were supposedly vaginas. The overlords of the show and the contributing artists CLEARLY has misunderstandings on the realism of the project.
It was also listed as an art show so you had tourists and children walking in and out these at times very realistic, and other times very meta, vagina doors, while I swear you could hear people arguing over 'integrity'.
Least welcome post-show comment
In 2015, I was doing a show about being a baby and some of my learning difficulties etc. Now there was a bungload of comedic exaggeration (which you could spot from space) and the audience did enjoy that moment in the show – save for one man.
This dude looked like the boss cop in every 1980s action movie. He shifted in his seat with each clear moment of whimsical nonsense spilling from my dumb head and finally he stood up, during the closer and bellowed: 'This is made up'.
I said it was.
He said: 'I am a doctor and you are scaring people!'
He stormed out, threw a bottle at security, then waited by the exit of the Pleasance Courtyard and ran up to me and screamed: 'You scare me.'
Never good to scare a man who throws bottles. They should have no fear.
• John Hastings: Audacity, Pleasance Courtyard, 21:15
Published: 11 Aug 2017
What do you think?