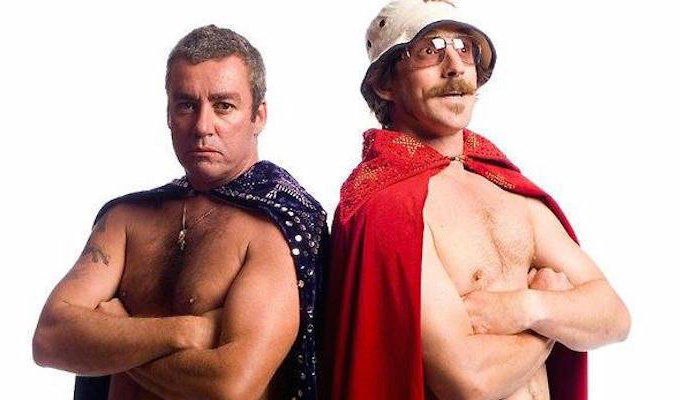 Puppetry Of The Penis has now played to most of the Western World, having been hosted in over 35 countries and performed in 6 languages. 2 near naked men (they wear shoes) manipulate their nether regions using the Ancient Art of Genital Origami, providing the audience with a hilarious array of shapes and impersonations which will be projected onto a huge video screen.
This latest incarnation comes fresh from sin city itself, Las Vegas, where the show has been thrilling audiences. This show will feature all favourites, including the Eiffel Tower, the Lochness Monster, the Pelican and of course, the iconic Hamburger, but will also include a host of new installations.
This is a non-sexual show and does contain full frontal male nudity.
Upcoming Dates
Sorry. We have no upcoming listings for Puppetry of the Penis - The Vegas Show.
This comic also appears in: