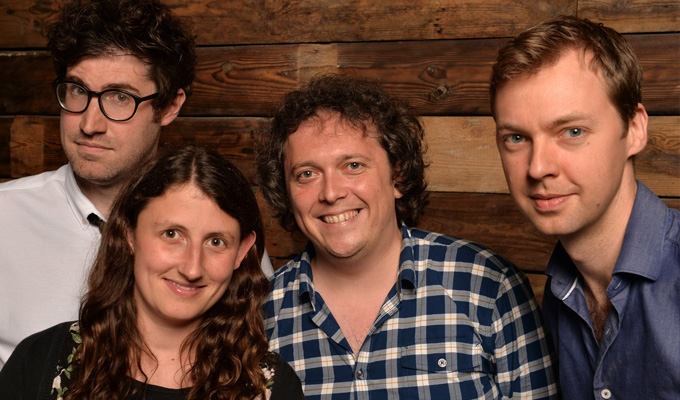 No Such Thing As A Fish has enjoyed 150 episodes, toured the UK and Europe, released a special episode on vinyl, and been adapted for BBC2 into two hit series of No Such Thing As The News.
Now the team are taking to the road with a new show which will include a live recording of the podcast - as well as a first half featuring the most astonishing facts the team have found from the year's news.
With Dan Schreiber, James Harkin, Anna Ptaszynski and Andrew Hunter Murray .
Upcoming Dates
Sorry. We have no upcoming listings for No Such Thing As A Fish - The 2017-18 Tour.
These comics also appear in: