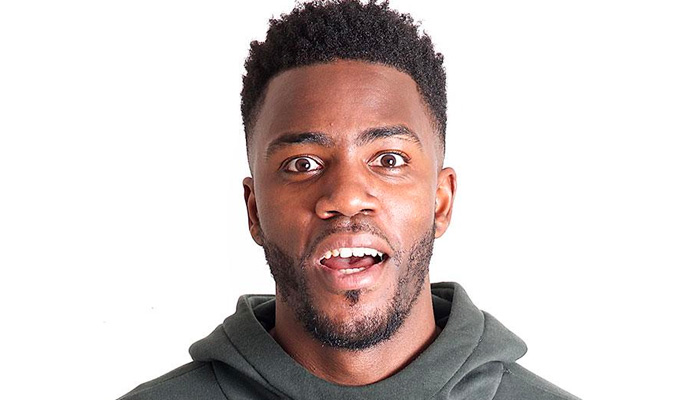 Mo Gilligan aka Mo the Comedian: Coupla Cans Tour
Show type: Tour
Starring: Mo Gilligan
Mo Gilligan, aka Mo the Comedian, is one of the UK's fastest rising social media stars with an online reach running into the multiple millions.
With his high-energy style and stunning physicality, Mo creates his own short form comedy content across a range of platforms, with huge viewer engagement.
His sketches regularly go viral, trend and are shared by the likes of Stormzy and Tinie Tempah.
He's already collaborated with The BET Awards, Unilad, Wall of Comedy and Link Up TV and appeared on BBC Three & BBC 1Xtra.
Upcoming Dates
Sorry. We have no upcoming listings for Mo Gilligan aka Mo the Comedian: Coupla Cans Tour.