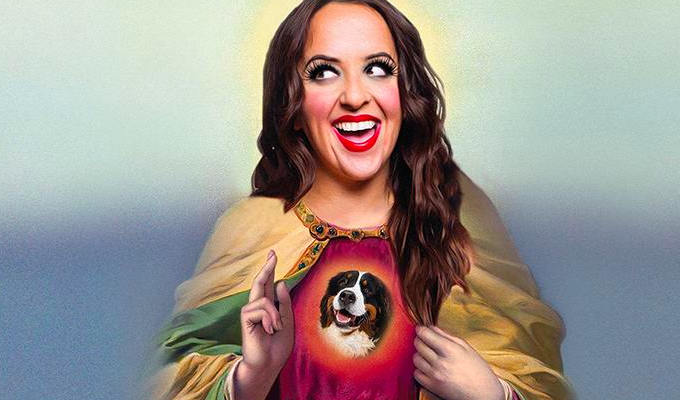 Luisa Omielan: God Is A Woman
Show type: Tour
Starring: Luisa Omielan
'How different would the world be if women's stories had been included more in the Bible? Did you know that Adam had a first wife before Eve? Her name was Lilith and she left Adam because she wanted to do reverse cow girl and he would only do missionary - they didn't mention THAT in the creation myth."
At a time of pandemics and global warming, we all turn to spirituality for hope and purpose, so let's hear about the true meaning of Christmas, Jesus and cunnilingus, courtesy of Bafta breakthrough act winning Luisa Omielan - now that's a Sunday school we all would have stayed awake in!
Upcoming Dates
Sorry. We have no upcoming listings for Luisa Omielan: God Is A Woman.
This comic also appears in: