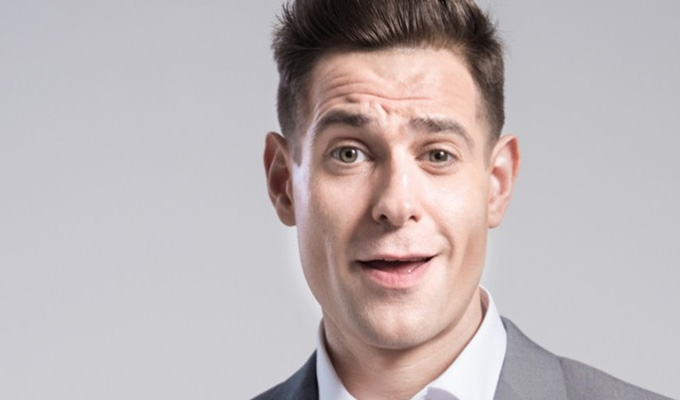 Lee Nelson: Serious Joker
Show type: Tour
Starring: Lee Nelson
After making the acquaintance of some of the world's most newsworthy and least likable human beings including Donald Trump, Sepp Blatter and Sir Philip "Bhs Destroyer" Green, Simon Brodkin will embark on his next nationwide tour as Lee Nelson.
Brodkin created one of 2015's most iconic images when, as Premier League footballer Jason Bent, he showered disgraced FIFA President Sepp Blatter in bank notes at the organisation's headquarters in Zurich, live on TV in front of world's press. The incident made the front pages of the Times, Telegraph, Guardian and Independent in the UK, as well as countless headlines around the world. In 2016, he delivered Donald Trump his custom-made swastika-emblazoned golf balls during a televised press conference, helped Volkswagen fit the latest in emissions-cheating technology to their new car at the Geneva International Motor Show, and helped Sir Phili Green rechristen his £100 million yacht as the "BHS Destroyer." Previously Simon has joined Kayne West onstage during the rapper's headline set at Glastonbury, gate-crashed a prime-time Saturday night broadcast of The X Factor and joined the England football team ahead of their flight to the 2014 World Cup in Brazil. A documentary following Simon's stunts will air on Channel 4 later this year.
Upcoming Dates
Sorry. We have no upcoming listings for Lee Nelson: Serious Joker.
This comic also appears in: