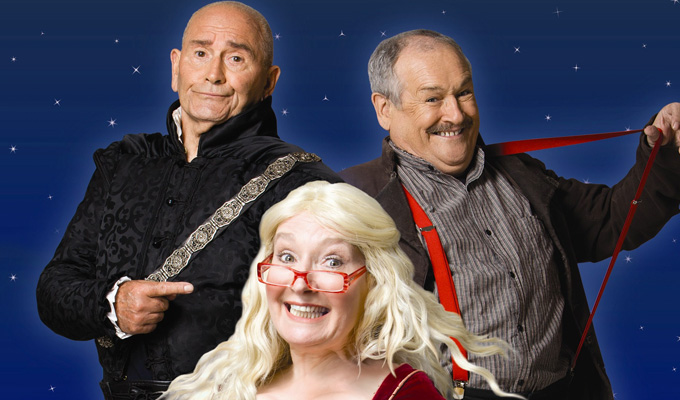 The Ha Ha! Team are back with brand new and all-outrageous comedy romp.


Ten years after a messy divorce Robin and Marian are forced back together to fight the Sheriff once more. Little John and Friar Tuck, now considerably older and rougher round the edges, join the merry pair to try save the citizens of Nottingham.


Starring comedy queen Sue Pollard (Hi-de-Hi!; You Rang M'Lord!) and comedy duo Cannon and Ball.


The arrow splittingly funny Ha Ha Hood! Also see the welcome return of Ben Langley as Robin Hood and Andy Pickering on piano.
Upcoming Dates
Sorry. We have no upcoming listings for Ha Ha Hood!.
Reviews
Praise be to Bobby Ball… Already enjoying something of a renaissance thanks to his role alongside Lee Mack in Not Going Out, his timeless, impish impudence…
6/10/2014
These comics also appear in: