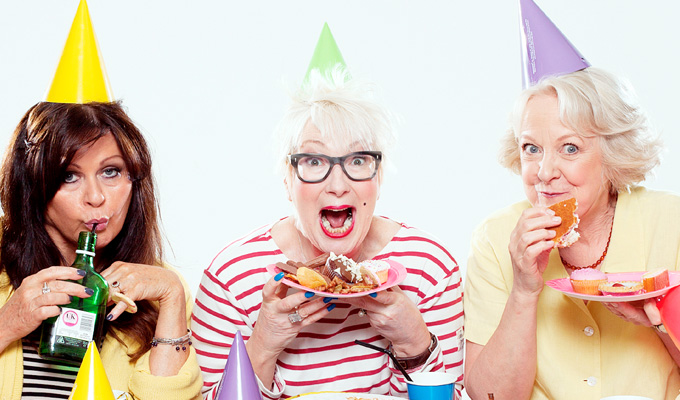 Grumpy Old Women: Fifty Shades Of Beige
Show type: Tour
Starring: Jenny Eclair
The Grumpies are back to knock some sense into the nation. Perrier Award-winning comedian, writer and original star of Grumpy Old Women, Jenny Eclair, will be joined by fellow recruits Susie Blake and actress and singer Kate Robbins in this brand spanking new show.
This jam-packed show includes... learning the art of 'Grumpy Grooming', the joy of large pants, a free nagging master class (how to get your own way without him even noticing), beards for women, which style will suit you? Complimentary Anger Management workshop, middle-aged drinking: the rules, navigating the smorgasbord of worry, voluntary euthanasia vs. retirement, how to customise an unwanted pole dancing kit and a mercifully brief Zumba demonstration.
Upcoming Dates
Sorry. We have no upcoming listings for Grumpy Old Women: Fifty Shades Of Beige.
This comic also appears in: