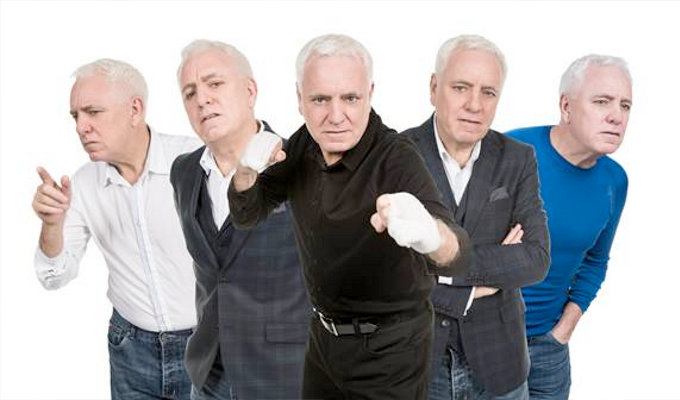 Dave Spikey: Punchlines
Show type: Tour
Starring: Dave Spikey
Punchline. Definition: The final part of a joke, speech or funny story which is intended to provoke laughter or thought or both. Punchlines generally derive their humour from being unexpected – "Punch" indicates that the "Line" should always come as a surprise or shock. There is a large school of thought that suggests that very few Punchlines are inherently funny out of context.
There is another school of thought (actually Dave's school of thought) that the opposite can be true. In this new show he will present evidence to support this. Examples include: "Where do you want your blinds?" / "It's not my dog" / "Isn't that some kind of fancy liquor?" / "No! That's my Thermos flask".
Then of course there's Nuns. Nuns in baths, Nuns on bikes and Prince Charles wearing a fox hat. Dave will also argue that you don't always need a punchline for a joke to be hilarious and suggests that if you doubt him, you should ask the bloke with the big orange head next time you see him.
Upcoming Dates
Sorry. We have no upcoming listings for Dave Spikey: Punchlines.
This comic also appears in: