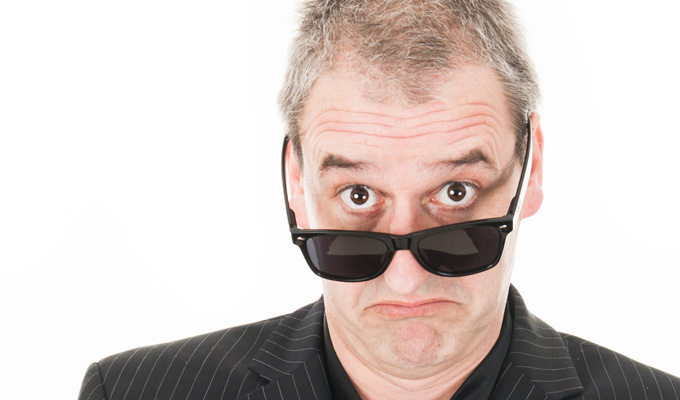 Are you feeling lucky?
Join Arch-Surrealist Boothby Graffoe for a typically skewed looked at the weird little world of the UK lottery scratch card.

Who buys them? How many do they buy? What, really, are the odds they might win? Have you got one? Do you want one? What would you do with all that money?

Will Boothby win during the show?More importantly, will he share any of his winnings with you?
Upcoming Dates
Sorry. We have no upcoming listings for Boothby Graffoe: Scratch.
Reviews
On a good day for bingo players, thanks to George Osborne's Budget, Boothby Graffoe gave Glasgow Comedy Festival punters a timely reminder that gambling is invariably…
20/03/2014
This comic also appears in: