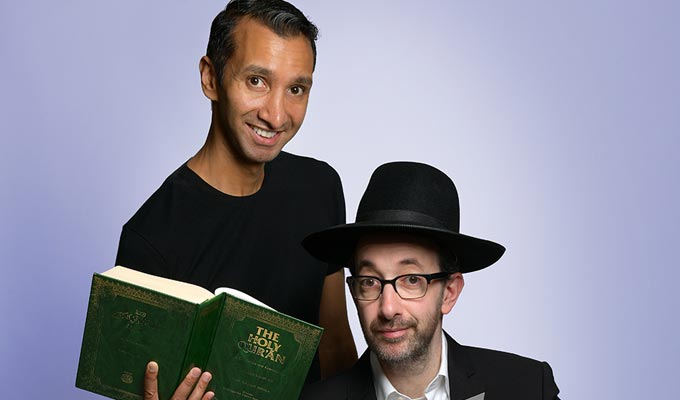 wo great religions. Two great comedians.
The descendants of Abraham may have gone their separate ways but now stand-up comedian friends Ashley Blaker and Imran Yusuf – both stars of their own BBC shows – are joining forces in the most-unlikely double-act since Kermit and Miss Piggy (who neither Ashley and Imran can eat!) Originally brought together by a passion for the same football team, the pair are travelling the UK uniting people of every faith and none for an evening of laughter.
Upcoming Dates
Sorry. We have no upcoming listings for Ashley Blaker and Imran Yusuf: Prophet Sharing.
These comics also appear in: