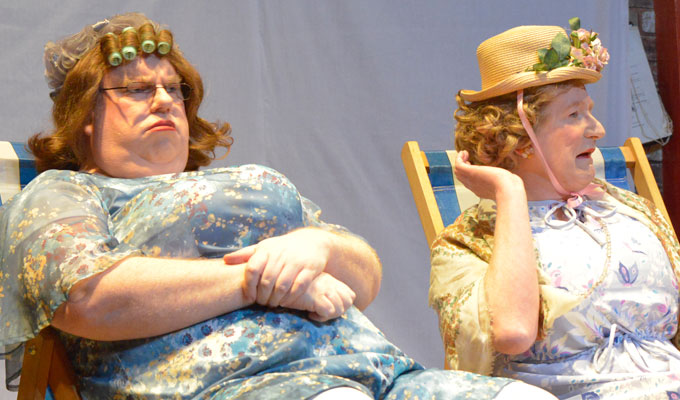 Cissie and Ada: An Hysterical Rectomy
Show type: Theatre
Cissie and Ada, the immortal comic characters created by the late, great Les Dawson and his long-suffering sidekick Roy Barraclough grace the stage once more - 30 years on.
The characters first appeared on the Sez Les TV show in the 1970's, and came about by Les and Roy improvising two northern women whilst waiting around during the TV rehearsals. The two comedians had developed their personas around the earlier comedy of Norman Evans, who had created a similar role as a women gossiping over the garden wall. Cutting the Strings Theatre Company has secured the rights to the original sketches written by comedy writer Terry Ravenscroft which were unperformed for thirty years.
The play Cissie and Ada An Hysterical Rectomy will include many of the scripts that are woven around Dawson's later life story. Two former Coronation Street favourites Eric Potts (Diggory) and Steven Arnold (Ashley) join Steve Nallon (famous for his Mrs Thatcher impersonation) and actress Natasha Magigi.
Upcoming Dates
Sorry. We have no upcoming listings for Cissie and Ada: An Hysterical Rectomy.
Reviews
They are comedy's equivalent of the jukebox musicals: plays about dead comics that can draw both on nostalgia and an established back-catalogue of writing.
9/07/2013