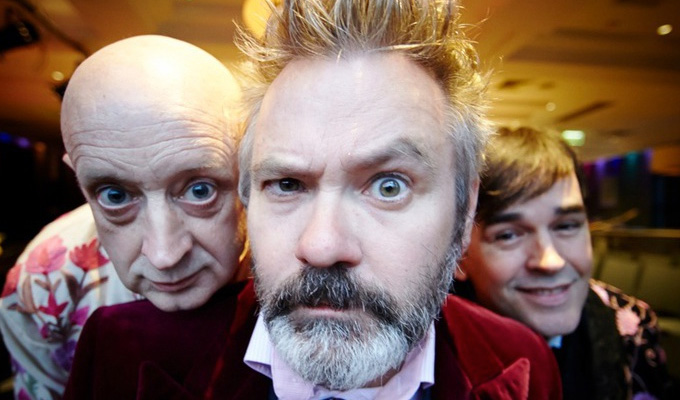 Doug Anthony All Stars
Show type: Melbourne 2015
The monster gods of comedy are back!
Doug Anthony All Stars (DAAS) return to smash Melbourne International Comedy Festival. Fresh from a sell-out tour, DAAS present an encore of their wickedest show ever. A marathon of original songs and comedy of sex, fury and death. Paul McDermott and Tim Ferguson have teamed up with their mentor Paul "Flacco" Livingston. The trio has 100 years of live comedy experience. They're way beyond grumpy! Their singing is sublime. Their comedy is terrifying. DAAS are Australia's biggest international musical comedy group of all time.
Upcoming Dates
Sorry. We have no upcoming listings for Doug Anthony All Stars.
Reviews
Isn't there something just a little bit tragic about an once-anarchic band getting back together in their late-middle age, trying to relive past excesses even…
11/04/2015