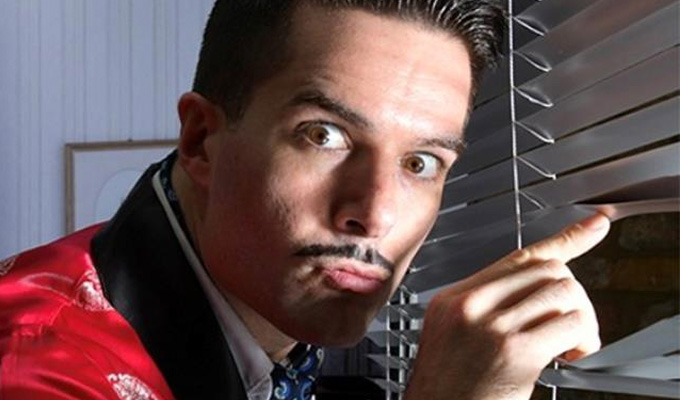 Troy Hawke: Tiles of the Unexpected!
Show type: Edinburgh Fringe 2019
Starring: Milo McCabe
Following a sell-out run in 2018 in which he exposed bingo as the deadliest sport in the country, the empty Marxist promise of Poundland's false advertising and Aldi being responsible for Princess Diana, 1930s throwback comedic investigator Troy Hawke returns, applying his scrabble mentalism to Kanye West, xenophobia and the ugly truth of IKEA's link to the CIA. 'Clever, clean, hilarious' ***** (FringeFeed.com.au). 'Near perfection... character comedy at it's best' ***** (TheNewCurrent.co.uk). Perth Fringe World 2019 Best Comedy nominee, Perth Fringe World 2019 Weekly Comedy Award winner.
Upcoming Dates
Date: Mon 4 Nov 2019
Venue: Soho Theatre
Price: Call for prices
Show starts: 19:30 (Doors open approx 30 mins earlier)
Date: Tue 5 Nov 2019
Venue: Soho Theatre
Price: Call for prices
Show starts: 19:30 (Doors open approx 30 mins earlier)
Reviews
Listen up, sheeple! There's a mind-control conspiracy right under your noses involving the CIA, Ikea and Scrabble.
25/08/2019
This comic also appears in: