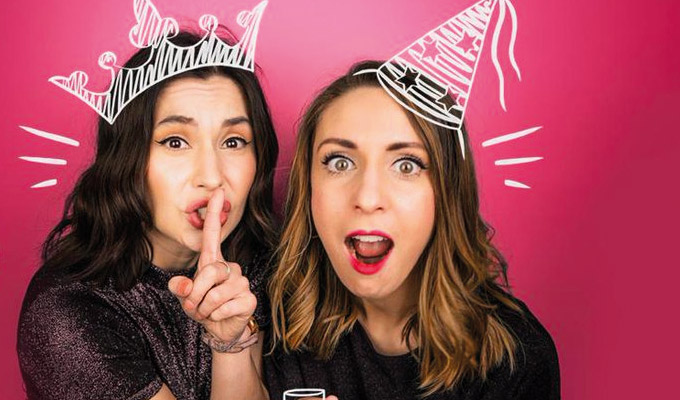 Ladylikes: Top Secret House Party!
Show type: Edinburgh Fringe 2019
Shh! If you're reading this, then you've been invited to Ladylikes Top Secret House Party! With all our friends getting engaged, promoted, pregnant and the odd OBE award, we felt it was time to celebrate the joy of being lost in your twenties. Join us for a party like no other, as we take you through the world of hen-do nightmares, office party creeps, and misguided kids' entertainers. So dust off your glad rags and gear up for an hour of sketch comedy featuring wacky characters and outlandish scenarios from your BFFs-to-be!
Upcoming Dates
Sorry. We have no upcoming listings for Ladylikes: Top Secret House Party!.
Reviews
Ladylikes are two peppy, fun performers tapping into the universal mores of women in their early thirties, where carefree vim starts butting up against life's…
3/08/2019