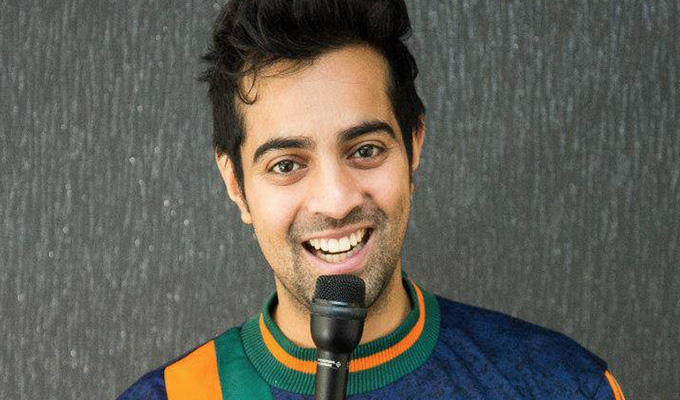 Rahul Kohli's Late Night Comedy Compilation Show: Kohl and the Gang
Show type: Edinburgh Fringe 2017
Starring: Raul Kohli
SHOW STARTS AT MIDNIGHT:
Award-winning comedian Rahul Kohli picks up to five of the best upcoming acts on the circuit right now, for a late-night comedy extravaganza! Including some very secret special guests. We'll drink, we'll laugh and we'll orgasm. We won't orgasm. That would be irrefutably insane. But at least now I guess you'll definitely come? Pick Of The Fringe 2016 (BBC Radio 4, Huffington Post, Skinny). 'Dripping with erudite genius' (Fest). 'A clear talent for telling a story' (Bruce Dessau, BeyondTheJoke.co.uk).
Upcoming Dates
Sorry. We have no upcoming listings for Rahul Kohli's Late Night Comedy Compilation Show: Kohl and the Gang.
This comic also appears in: