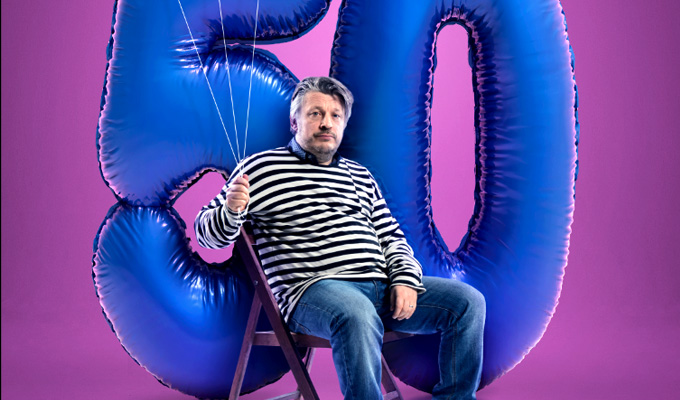 Richard Herring: Oh Frig, I'm 50!
Show type: Edinburgh Fringe 2017
Starring: Richard Herring
'I only regret the people I didn't have sex with... And 60% of the people I did have sex with.' 'The King of Edinburgh' (List) makes a triumphant return on the 30th anniversary of his first Fringe, with his 40th show in his 50th year. Older and wiser? Or just older? And more stupid. Following on from Oh F*ck, I'm 40!, this is the second (and let's face it, almost certainly penultimate) instalment in Herring's once-a-decade examination of ageing. 'A gloriously infantile delight in mischief, provocation and inspired rudeness' (Guardian).
Upcoming Dates
Sorry. We have no upcoming listings for Richard Herring: Oh Frig, I'm 50!.
Reviews
For those of us who meter our lives in Edinburgh Fringes rather than years, it's a shock to find that its been a decade since Richard Herring's Oh Fuck…
8/08/2017
This comic also appears in: