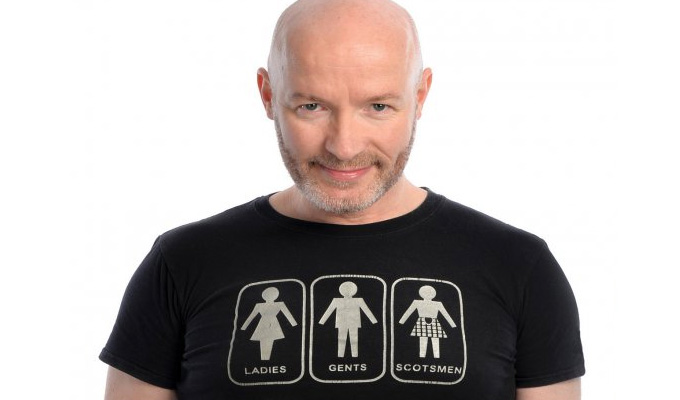 Craig Hill: Someone's Gonna Get Kilt!
Show type: Edinburgh Fringe 2017
Starring: Craig Hill
'Flat-out hilarious... audience was in absolute paroxysms of laughter... he has a wide appeal and it is genuinely funny' ***** (Mirror). Weegie believe it? Scotland's kilted comedy treasure is back! 'Class… Hill actually has to wait until the audience stops laughing before he can start again. It's absolutely hilarious' (Edinburgh Evening News). 'Fantastic, laugh-out-loud-til-it-hurts comedy' (Fife Today). 'Irresistible!... High-octane attitude... His spur-of-the-minute stuff, when he shoots straight from his kilted hip, is priceless... laugh-out-loud performance from beginning to end... an hour with Hill makes for a cracking show... Hilarious!' **** (List). 'Riotously funny!' (Independent)
Upcoming Dates
Sorry. We have no upcoming listings for Craig Hill: Someone's Gonna Get Kilt!.
This comic also appears in: