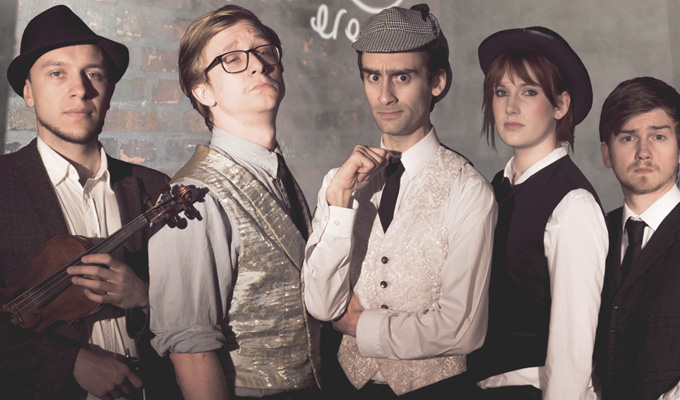 Spontaneous Sherlock
Show type: Edinburgh Fringe 2015
An entirely improvised Sherlock Holmes comedy play based on a title suggestion by the audience. Performed by four of Scotland's most critically-acclaimed comedy improvisers alongside live Victorian musical accompaniment.
Upcoming Dates
Date: Sun 26 Apr 2020
Venue: Birmingham Glee Club
Price: £10.00
Show starts: 18:45 (Doors open approx 30 mins earlier)
This event may well be cancelled depending on the coronavirus restrictions. Check with the venue.
Date: Sun 14 Jun 2020
Venue: Oxford Glee Club
Price: £10.00
Show starts: 18:45 (Doors open approx 30 mins earlier)
Date: Mon 15 Jun 2020
Venue: Nottingham Glee
Price: £10.00
Show starts: 18:45 (Doors open approx 30 mins earlier)