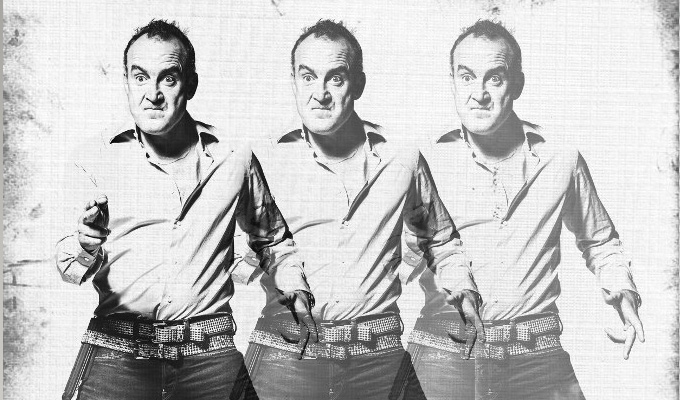 Jimeoin: Yeehaa!
Show type: Edinburgh Fringe 2015
Starring: Jimeoin
'It gets no better than this... Hilarious!' (Time Out). Star of TV's Sunday Night at Palladium, Live at Apollo, Royal Variety musters his ever-evolving live show and the most famous eyebrows in comedy. 'If laughter is the best medicine, Jimeoin is a course of steroids... Brilliant wit and razor-sharp take on the absurdities of life… Series of hilarious, often surrealistic climaxes. This is the comedy of one who truly perceives human behaviour, breaks it up, puts it all together again in all its ridiculousness, to leave you with your eyes streaming' (Evening News). 'Stand-up comedy at its best!'(Scotsman).
Upcoming Dates
Sorry. We have no upcoming listings for Jimeoin: Yeehaa!.
This comic also appears in: