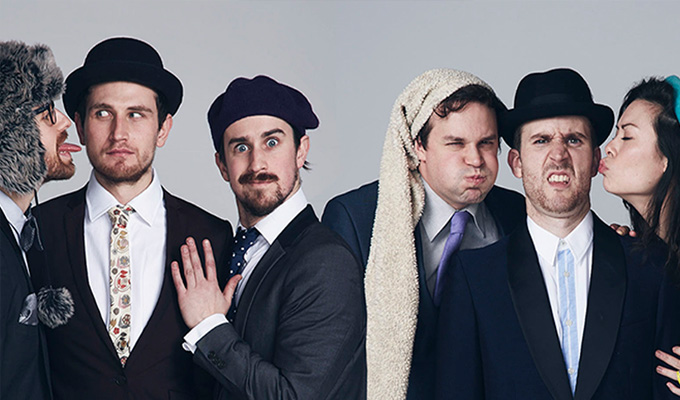 BattleActs!
Show type: Edinburgh Fringe 2015
Two teams of intrepid comedians battle it out for the audience's respect. Comedy just got nasty. ***** (StageWon.co.uk, EdFestMag.com, ThePublicReviews.com). **** (BroadwayBaby.com, FringeReview.co.uk, ThreeWeeks). Independent's Top 10, StageWon.co.uk Editor's Award. 'Superior improvised comedy ... thank god for BattleActs!' (FringeReview.co.uk). 'Rapidly en route to becoming something of a cult classic, one of the most entertaining late night acts' (BroadwayBaby.com). 'Extraordinary improv, kitsch, cool and unpretentious ... wit and ingenuity that's nothing short of admirable' (BrixtonBuzz.com). 'Intelligence ... sheer energy. You might just have to fight the crowds as the troupe become ever more popular' (StageWon.co.uk).
Upcoming Dates
Sorry. We have no upcoming listings for BattleActs!.