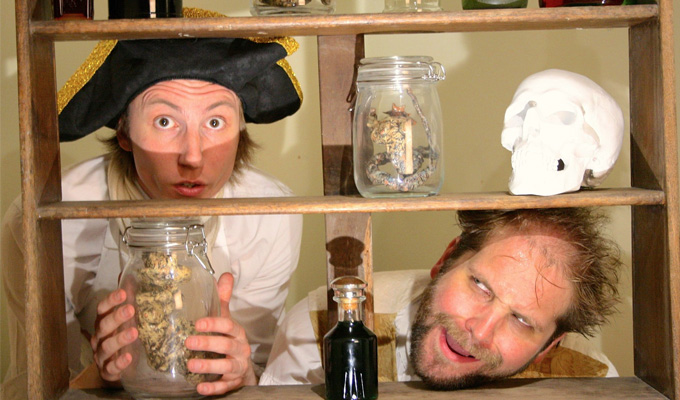 Will You Hold My Hand?
Show type: Edinburgh Fringe 2013
John Hunter (1728-1793), a revolutionary Scottish surgeon whose discoveries last to this day, also had a darker side linking him to a spate of grave robbings. Add to that his botched attempts at cryogenics, self-immunisation and an overfamiliarity with the star of a Georgian freak show, and you have one comedy legend. Follow Musical Comedy Awards 2013 nominees We Are Goose into the macabre world of Enlightenment surgery, as they tell you the story of their hero through an arsenal of witty songs which reference blues, doo-wop, klezmer and everything in between.
Upcoming Dates
Sorry. We have no upcoming listings for Will You Hold My Hand?.
Reviews
Oh no, I hear you cry.
20/05/2013