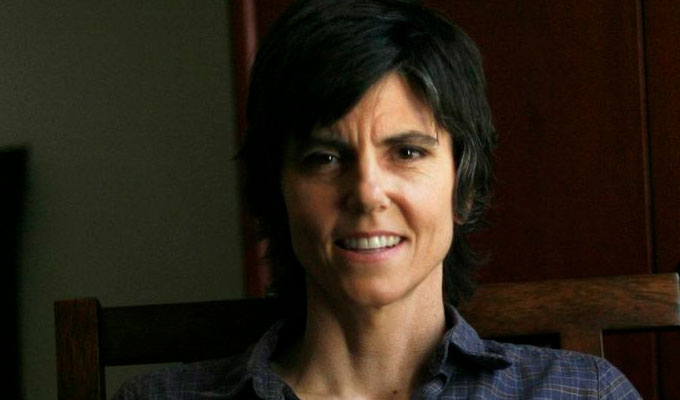 Tig Notaro: Boyish Girl Interrupted
Show type: Edinburgh Fringe 2013
Starring: Tig Notaro
On August 3, 2012, at Largo Theater in Los Angeles, Tig Notaro made a seemingly
nonchalant detour in her stand-up routine to announce that she had breast cancer,
just days after being diagnosed.  Her blend of humour and matter of fact approach left
comedy fans riveted, many in both tears and laughter.
Upcoming Dates
Sorry. We have no upcoming listings for Tig Notaro: Boyish Girl Interrupted.
Reviews
Tig Notaro gives the gift of intimacy in her performance.
2/09/2014
This is different, so much so that I'm finding it hard to pin down its appeal, although it's very absorbing.
22/08/2013
This comic also appears in: