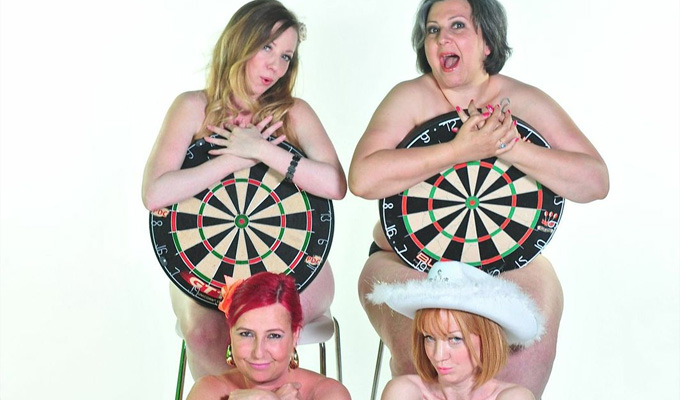 Darts Wives
Show type: Edinburgh Fringe 2013
WAGS are so last season. This year it's all about the DWAGS! Meet the Beckhams and the Rooneys of the Darts world in this hilarious no-holds-barred exposé of this passionate, competitive and dramatic world, where what matters more than anything is finishing on a double.
Written by sisters Lauretta Gavin & Sharon Gavin, from the comedy double act Gavin & Gavin.
Upcoming Dates
Sorry. We have no upcoming listings for Darts Wives.
Reviews
A press release for Darts Wives sent out several months ago boasted that one of its creators 'has just finished filming on Ben Elton's sitcom'.
2/08/2013