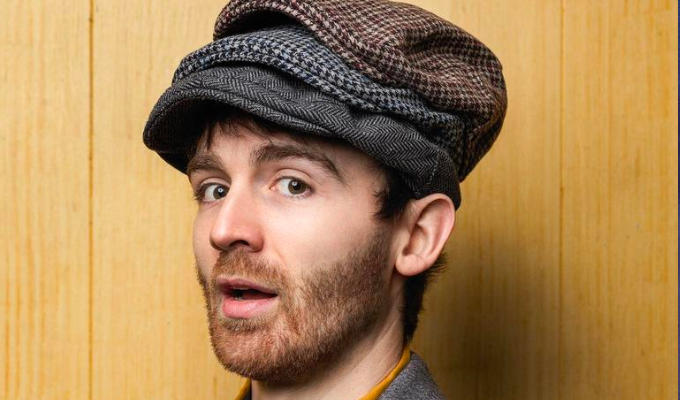 Ian Smith: Crushing
Midway through this performance, Ian Smith builds up to a rare moment of (limited) vulnerability when he's heckled by the wheezing and clanking of the ancient aircon. He fears the faff of dealing with it might have interrupted the show's momentum, but, actually, it's entirely in keeping with his perpetually exasperated comedy shtick, which can be summarised as 'why does this shit keep happening to me?'
Every minor irritant is an affront that gets under his skin, winding him up, fuelling his anxiety - from the patronising middle-class friend who assumed he was ignorant because he was Northern or getting an unflattering casting call. His nerves got so bad he's had to wear mouthguards at night to stop him grinding his teeth at the everyday stresses that amplify in his mind.
Smith empathises with people who lose it, even if he wonders how the sacked vineyard worker he describes had the patience to eke his painstaking revenge on his now ex-employer. And when there's genuine cause to be perturbed – such as his hotel room being left in a grimly uninhabitable state – his nervous tension goes off the scale.
Admitting none of this was any good for him, the perennially low-status comic has tried various quick fixes to try to become more chilled – therapy, yoga, a flotation tank and a military one – taking a trip to Bratislava with his hairdresser (don't ask) to destroy a family car as a way of venting his built-up rage. All of these provide great stories, even if very few of them prove effective for a man who seems hardwired to be unable to relax.
Before getting into the body of his story, he finds strange pride in the odd behaviour of the residents of his declining hometown of Goole. However, he can only find a very specific form of 'mildly unsetting' weirdness in his own family, which he mocks expertly.
The ever-increasing pent-up pique is hilarious, with Smith essentially a younger version of Victor Meldrew. He also sees the absurdity in the everyday, with a brilliant way of imagining alternative realities if oddities were taken to logical extremes. The routine that takes its cue from baby teeth is sheer brilliance, escalating the surreal idea with every hilarious line.
It's delivered at pace and with real peevishness, relatable even if no moderate person would react in such a way. And they certainly couldn't relate the stories as eloquently as the personable Smith.
Review date: 13 Aug 2023
Reviewed by: Steve Bennett
Reviewed at: Monkey Barrel Comedy (The Tron)