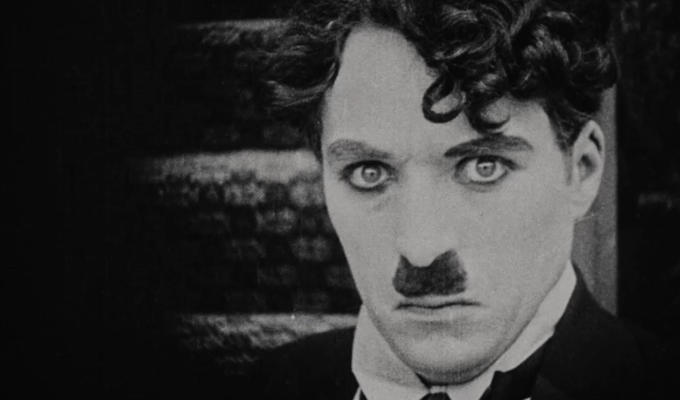 The Real Charlie Chaplin
He's one of the few comedians to whom the word 'iconic' can properly be applied. The cane, the bowler hat, the ill-fitting, threadbare suit and that pencil moustache – you know Charlie Chaplin whether you've seen any of his films or not.
Only, of course, you don't. You know the Tramp persona – the downtrodden but good-natured Everyman trying to pull one over on authority. A man who 'has has no name, no fixed address, no family, no set point in space or time,' says Pearl Mackie as she narrates this new documentary, as if recalling her time as a Doctor Who companion.
The man beneath the bowler is a lot more complex and contradictory, as The Real Charlie Chaplin explores in a consistently fascinating way. Whether it's his escape from abject poverty, his creepy penchant for young women or his banishment from America at the height of the communist witch-hunts, Chaplin provides film-makers Peter Middleton and James Spinney plenty to draw upon. And even though the comedy pioneer has been the subject of plenty of biographies in print and and on screen before, their pacy, quirky documentary feels freshly curious about its subject, even without any major new revelations.
Aptly for a silent star, Chaplin rarely gave interviews, to maintain the mystique. But the directors draw on one he gave to to Life magazine in 1966, which they bring to life with the compelling technique of having actors lip-synch to the soundtrack. It's the same device they use for an interview his childhood friend, Effie Wisdom, gave in 1983 – and that has lain unheard in the British Film Institute ever since, despite offering a vivid portrayal of life in the slums of Victorian England. Even more impactful is a press conference Chaplin gave to a hostile pack of journalists in America, keen to draw blood by exposing him as Communist sympathiser.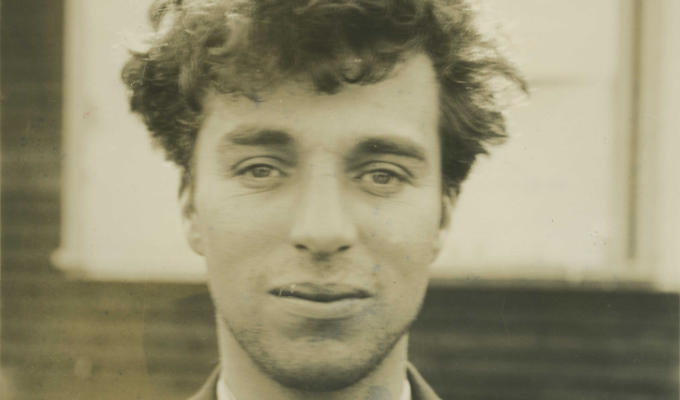 In a film that mixes various techniques and storytelling approaches, genuine archive footage is also used to great effect. The film clips we may have seen before – though the repeated use of the Tramp's debut is given a playful and foreshadowing importance - but the newsreels are revealing. Not least to demonstrate just how insanely popular Chaplin was in his prime, tens of thousands of men thronging the streets of New York just to be vaguely close to the silver-screen star. There was a phenomenon of phantom Chaplin sightings across America – as well as both rip-off tribute acts and other comedians, with some justification, claiming the Tramp persona was theirs.
Chaplin's perfectionist streak is explored, too, taking months to get just one shot right. But it worked. Fame like this never existed before
However the silent star got into trouble when he opened his mouth. On screen, speaking for the first time in The Great Dictator was powerful as he mocked the similarly moustachioed Hitler. But was it the start of his downfall. The Real Charlie Chaplin ascribes it to an unholy alliance between FBI director J Edgar Hoover and all-powerful gossip columnist Hedda Hopper.
These days Chaplin would more likely come under more scrutiny for his poor treatment of the problematically worrying young women he was drawn to. Lita Grey, who married Chaplin at 16, always spoke about his cruelty, but it usually fell on deaf ears. While not shying away from this unpleasant aspect of the comedian's personality, this film could have made more of it – but in offering an overview of his whole life and career, it can be just one chapter.
And with so many talents, flaws and faces the 'real' Chaplin remains elusive, something the film-makers seem to agree on, despite the promise of the title. Yet strangely that only makes this compelling portrait of flawed artistic genius all the more fascinating.
• The Real Charlie Chaplin is in cinemas today, or available to buy on digital services, such as Amazon's Prime Video, for £9.99.
Review date: 18 Feb 2022
Reviewed by: Steve Bennett
What do you think?