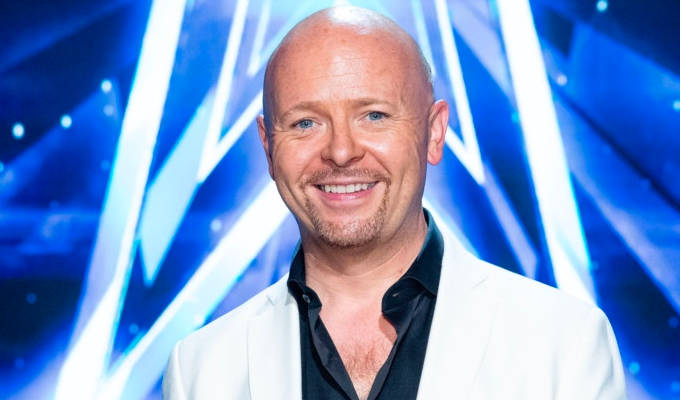 Jon Courtenay Live
Jon Courtenay won Britain's Got Talent last year. You surely know that if you bought tickets to his tour - but if you didn't you certainly will afterwards. For the whole show is built on the uplifting narrative that he's been a struggling cruise ship and piano bar performer for 30 years and now, thanks to the ITV talent show, he's hit the big time.
The big time being playing to fewer than 100 people in a municipal theatre in Camberley on a weeknight.
However, many a comic would sell a relative for less; and no one could begrudge the piano-playing comedian his break. He comes across as a genuinely nice guy: a family man with an amenable manner, musical talent and a drive to do the best for his family.
But this show is so terribly slight. I'd hate to use 'cruise ship' as a pejorative term, but he's the epitome of the 'keep it light, keep it superficial, don't rock the boat' entertainer.If you prefer a little grit to seed your comedy pearl, this is not the show for you.
Although he talks about his family, he never quite reveals enough about them to feel real, just rendered as an abstract construct he holds dear. Songs about his BGT progress had impact while he was performing them on the ITV show itself, but they lose their power with the distance of time.
The result is the comedy equivalent of a blandly 'inspirational' Instagram quote session. Indeed, before the show a montage of upbeat mantras are displayed to a soundtrack of songs about being happy and seizing the day. And one song, which he performed on ITV at the peak of the pandemic, is pretty much 'keep calm and carry on' in musical form.
Courtenay talks about his 'journey' as I think we're duty bound to call it, on the programme – of fluffing his words in the semi-final yet winning enough money to be able to afford is £2,500 Louboutin shoes studded with Swarovski diamonds, and of subsequently writing a song for Ant & Dec's Saturday Night Takeaway. The duo loom large, mainly playing on the gag that they are indistinguishable: one of those jokes that has become embedded in the public consciousness.
He bills his comedy as 'dad jokes', which means you'll either know or figure out a lot of the punchlines before he gets there. However the gag 'My first girlfriend was half French - she only shaved under one armpit' takes a second to decode if you don't hold the hoary myth it's built on as a go-to stereotype.
There are a few strong visual gags, and he has a knack for comic phrasing within his musical compositions, which he performs in spirited style. A virtuoso display of his keyboard skills comes in a medley of classical numbers from Debussy to Rachmaninov, which is cheapened by the Hooked On Classics style backing track.
It's one of several discrete elements making up a show that doesn't have much of a natural flow – including a time-filling Q&A partway through. It doesn't hugely matter – Courtenay's an endearing presence who clearly wants to showcase all his talents – but when the encore is Mr Bojangles, in tribute to entertainment behemoth Sammy Davis Jr, who had not hitherto featured at all, the disjointed nature is definitely exposed.
This tour is likely to give fans of his BGT appearances what they want – but winning new ones might prove more of a challenge.
Review date: 7 Oct 2021
Reviewed by: Steve Bennett
Reviewed at: Camberley Theatre
Recent Reviews
What do you think?