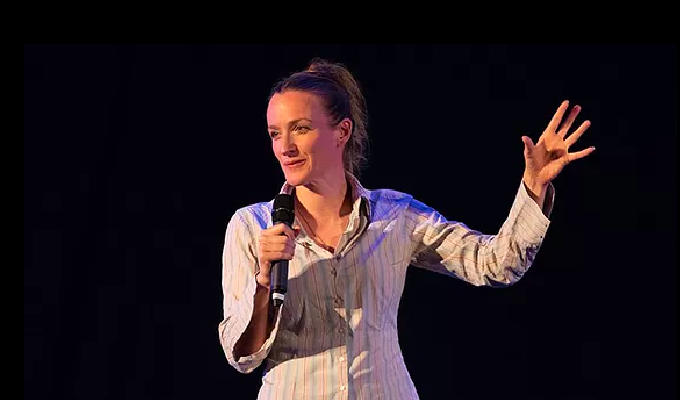 Kate Smurthwaite: The Last Mayor of Fihalhohi
You may know Kate Smurthwaite as a professional arguer, an opinionated political comedian and self-confessed 'gobshite' who's in every broadcaster's contact book for when they want to drum up a bit of controversy.
But for Edinburgh 2021 she's decided that we've all had enough of politics. Plus she's got a unique lockdown story to share, and in the words of Boris Johnson: if not now, then when? The result is a marked change of tone for her, and a compelling yarn told so deftly to have you fully invested in all the characters.
Anticipating the imposition of new restrictions after Christmas, the stand-up booked a cheap long-term to the Maldives island of Fihalhohi, a sandy dot in the Indian Ocean that it takes just 12 minutes to walk around. And this is the true story of her stay there.
An isolated island in the middle of a pandemic, occupied by a handful of multinational guests and local staff ranging from the delightful to the villainous sounds like it could be the otherworldy setting for the next quirky Netflix series – and Smurthwaite certainly infuses her story with the requisite sense of drama and intrigue.
The baddie is the 'nasty little prick' who runs the dive centre, a scheming sex pest and possibly worse. It's easy for the comic to make us despise this scumbag - but more skilfully she gets us to care about all the less extreme personalities and their more modest stories, from DJ Adrian to adorable Niham, to the Australian Brad, 'the coolest person on the island' who was given the nickname The Mayor Of Fihalhohi.
She proves herself a consummate storyteller, pulling us into this world, confined yet remote. The show is more compelling than funny, so set your expectations accordingly, but there is a lot of wit to the tale, much of it coming from the proudly promiscuous Smurthwaite's attempts to chalk up as many international notches on her bedpost as possible.
Sharing holiday stories and photographs was once considered the height of impolite tedium - and that might be a risk when most of your audience has been confined to the UK for so long. But Smurthwaite's account is so captivating, unexpected and surprisingly endearing when it needs to be, that you'll be hooked.
• Kate Smurthwaite: The Last Mayor of Fihalhohi is on at PBH's Free Fringe @ Banshee Labyrinth at 7.20pm until August 29.
Review date: 21 Aug 2021
Reviewed by: Steve Bennett
Reviewed at: PBH's Free Fringe @ Banshee Labyrinth