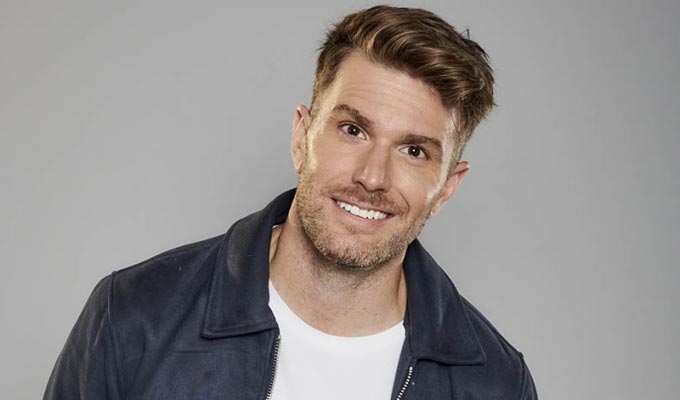 Joel Dommett at Latitude 2021
Those who only know Joel Dommett as the excitable host of The Masked Singer are missing out: for he's a much better stand-up than you might expect from a shiny-floor ITV host. But he's a much worse rapper…
Much of his Latitude set revolved around how uncool he was when younger: obsessed with nunchucks, unaware that his school nickname was meant mockingly, and prone to recording his own hip-hop tracks.
The younger version of himself might have been delighted to learn that in future he'd be laying down his sweet beats to hundreds of people at a major music festival. He might be less thrilled to learn that the crowd would be laughing at how embarrassingly inauthentic they are.
But if you think his recent success has made Dommett more suave and assured, think again. A fantastic story revolving around the simple mistake of forgetting he'd filled his car up with petrol becomes an escalating series of farcical episodes that proves that even if you're good-looking, famous and apparently confident on screen, you can still be as moronically incompetent as the rest of us - and that's good to know. Only now when he does something cringe-worthy, it might be in front of Robbie Williams.
A little inside track on The Masked Singer and his newfound levels of recognition are mixed with favourite tales from his previous solo shows, such as accidentally going on a romantic date with his taciturn dad.
If he's not always on top of things off-stage, on-stage is a different story: with an engaging, unflappable and personable style that's boosted by his self-effacing stories. And though it seems effortlessly conversational, there's a clever structure behind the storytelling that supercharges some callbacks and makes the set all the more rewarding.
He's back on tour in October with his new show Unapologetic (If That's OK?). Click for Joel Dommett's tour dates.
Review date: 26 Jul 2021
Reviewed by: Steve Bennett
Reviewed at: Latitude
Recent Reviews
What do you think?