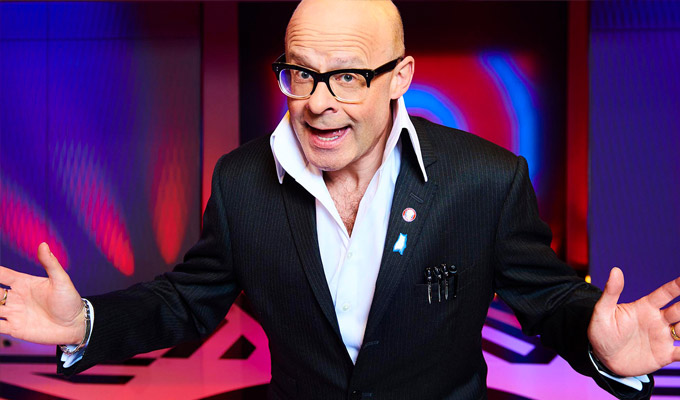 Harry Hill's Clubnite
Channel 4's new late-night comedy show looks very much like an old one – and it's none the worse for that. Friday Night Live helped define the comedy tastes of a generation, bringing the post-alternative circuit to living rooms and helping making stars of the likes of Ben Elton, Harry Enfield and Fry and Laurie.
Harry Hill's Clubnite has replicated that ethos, albeit with the host offering a dafter, more surreal backdrop than Elton's motormouth politics. But the principle of creating an enclave for some of the quirkier, more interesting acts from the live scene – and the savvy fans who will appreciate them – remains.
The silliness Hill engenders meant the straight stand-up of Bridget Christie looked slightly out-of-place, her calmly-spoken sardonic approach needing a bit more room to breathe than the manic pace of other acts on the opening bill. Still the strength of the material shone through, and she brought the laughs.
Spencer Jones probably best matched Hill's idiotic ethos, and any wider audience for his single-handed reinvention of prop comedy is welcome. Sadly there are no residencies on this show – one change from the regular ensemble on Friday Night Live – but if there were, Jones's cartoonish act, including some daft loop pedal work, should be a shoe-in. That shoe made into a face, of course.
Rosie Jones, who used to work on the production team on Hill's Alien Fun Capsule show, was another hit, her playful mischief landing well, from her excellent opening gag about being an unsuitable babysitter onwards. She also threw herself into Hill's spoof game show 'Win your weight' with unrestrained vigour adding to the mood of high jinks.
Double act Egg – aka Anna Leong Brophy and Emily Lloyd-Saini – delivered a couple of well-performed sketches: a sharp spoof of youthful masculine bravado and a more physical display based around bathroom stalls. 'Give them a series,' Hill gushed at the end of their slot, and while that might be hopeful thinking, it's clear Clubnite could be a nursery for the next generation of comic talent who don't fit the tried – some might say tired – route to success through panel shows.
Maintaining the strong presence of female comedians – which Hill highlighted with his tongue-in-cheek, deliberately smug feminist one-liners – was Anna Mann. OK, so the uber-luvvie minor thespian is Colin Hoult in a frock, but the character's so good she could be an actual female comedian. The parody is entirely affectionate, celebrating her gregarious joie de vivre and love of her art, despite any visible commercial success, and the act is rich with smartly funny lines.
With other comedians lined up for the rest of series including Mawaan Rizwan, Huge Davies, Lucy Pearman and Tim Renkow, Harry Hill's Clubnite is already looking like a welcoming home for the next generation of cult comedy. It won't be to everyone's taste - which is precisely the point - but for those seeking alternative comedy in 2019, it should become appointment viewing.
Review date: 26 Oct 2019
Reviewed by: Steve Bennett
Recent Reviews
What do you think?