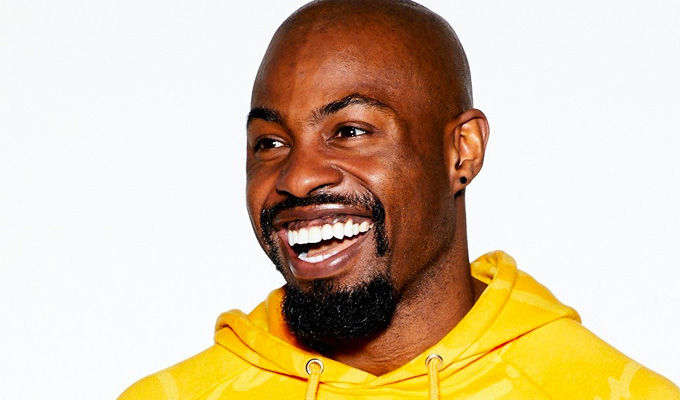 Darren Harriott: Good Heart Yute
One of the reasons Darren Harriott has never been able to find love is that he's been so focussed on his career. His words, not mine.
This 'confession' – that he's never been in love because he won't let himself be vulnerable with other people – is central to his third show, and something he clearly wants to sort out. I hope he can see the silver lining here, though: he's bloody good at comedy.
Good Heart Yute is a high-quality hour with some genuinely brilliant gags. And the range of topics he addresses is impressive too, allowing him to mix the light and the dark, the soft and the tough. We hear about male vulnerability, gangs, influencers, the Mr Men updates, under-16 raves, the LGBT school protests which have been happening near where he grew up, climate change, straight pride, and the big old L word.
The fact that Harriott is so cheerful and breezy, and doesn't appear to take life too seriously, makes him all the more compelling to listen to on the big subjects.
He's got a direct line into some of them, too. His experience of under-16 raves shows he knows a bit about the rights and wrongs of trying to ban particular types of music like drill. His knowledge of the area in the Midlands where the anti-LGBT protests have been happening leads him to tell us that we can't just write off the protesters as evil homophobes, no matter how much he disagrees with them There's many a liberal comic who wouldn't be so compassionate. Harriott might not define himself as a 'political comic' – but he's easily got that range.
The thread running through is of Harriott's formative experiences with love, from the R&B music played at home (including R Kelly), to the lack of affection he got, and to his lack of confidence stemming from being 'the fat kid' at school. No wonder, he says, he's got a few issues with opening himself up to other people. And yet there's no self-pity to this show at all, in fact, it's more self-compassion.
There are some fine gags along the way, about Liam Neeson's outburst earlier this year and the demise of Mr Tickle. I especially love his material on influencers, which also makes a good point about how, in the rush to become an influencer, many people forget about creators.
The only thing holding the show back is that I suspect it could be structured in such a way that it has a bit more impact, rather than just 60 minutes of admittedly very good material. Nevertheless, Harriott has again proved himself to be a seriously sharp and talented comic.
Review date: 17 Aug 2019
Reviewed by: Paul Fleckney
Reviewed at: Pleasance Courtyard
Recent Reviews
What do you think?