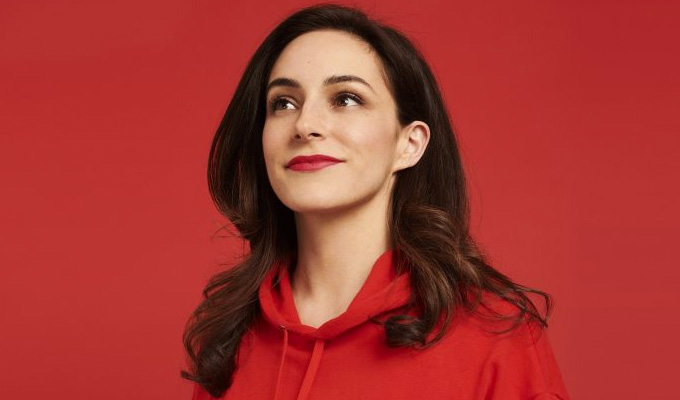 Stand Up with Janine Harouni (Please Remain Seated)
Put it down to her storytelling skills, or put it down to the prominent place that no-nonsense Italian-American New Yorkers already have in popular culture, but Janine Harouni's Staten Island upbringing seems at once familiar and exotic.
Indeed there's something quite filmic about her Edinburgh debut, with its strong sense of place, its larger-than-life characters and its strong dramatic arc. Hell, she's even got a bitchy gay best friend to provide the sass.
She describes her parents as sort of Sopranos Lite, with all the big personality quirks, if none of the criminal power. Mum is a stoic, practical badass noted for her guile, while dad is idiosyncratic and stuck in his ways. He even voted Trump, like almost everyone in the neighbourhood.
That, understandably, is a cause of tension with his liberal artistic daughter, who considers his actions in the ballot box racist and sexist, even if she doesn't believe that is who he is at heart. Harouni started as an ultra-conservative herself – admitting to being a Young Republican who once went on an anti-abortion rally before college opened her eyes.
Whether people can change is at the heart of this compelling story, the same fundamental driving force behind many a Hollywood plot. The incident on which this tale pivots is an horrific car crash that Harouni was involved in after celebrating a friend's 21st birthday, which left her unable to walk for two-and-a-half years.
Though this central story detailing her painful recovery is packed with drama and emotion, Harouni finds powerful laughs in it, often in dubious taste and always heightened by their role in shattering the tension she so adeptly builds up.
But there's also plenty of comedy in the show that doesn't rely on its contrast with this life-changing turmoil, including those beautifully drawn caricatures of her parents, a witty comparison between Americans and British men, and quips about her Lebanese background.
Key to the show's appeal is the way it combines big issues with personal family stories, finding a way to urge tolerance without being preachy or heavy-handed.
All this is brought to life by a relaxed but precise performance from this London drama-school graduate, ranging from spot-on accents to the disarming, knowing chuckles she emits after each fresh revelation.
Layered, purposeful and funny, this is an impressive Fringe debut. In the none-too-diplomatic words of one family friend: 'Joe's slutty daughter is good at talking.'
Review date: 3 Aug 2019
Reviewed by: Steve Bennett
Reviewed at: Pleasance Courtyard
Recent Reviews
What do you think?