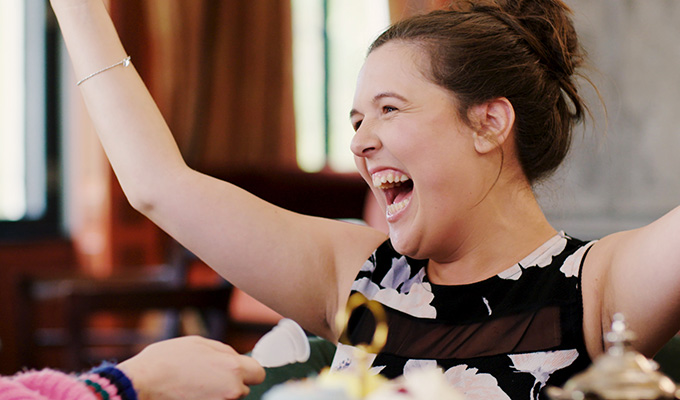 Rosie Jones at Latitude
She might be one of the most powerful lesbians in the country, according to one recent article, but playing the main comedy stage a Latitude is still an achievement for Rosie Jones. 'A dream come true,' she said at the end of her thoroughly endearing set.
Jones also wins a lot of awards and plaudits for being a 'remarkable woman' - though it's a label she rejects. She is, she's proud to say, a triple threat: disabled, gay - and a prick.
That last quality is what drives her comedy, primarily playing off a well-meaning audience's discomfort about her cerebral palsy. Comedy is the release of tension, and Jones is happy to use politically incorrect terminology to make the Latitude tent feel very uncomfortable - only to disperse that feeling. But in her own sweet time.
That tells you most of what you need to know about her comedy: a bit mischievous and a bit awkward, but with Jones always calling the shots.
She gets as many applause breaks as laugh breaks, usually in acknowledgement of the creative ways she gets her own back on the cruelly ignorant or the accidentally unthinking. A certain amount of this is undoubtedly to show support for her and her little victories, but the main thing she's seeking to win is laughs, not affirmation. Job done.
Review date: 21 Jul 2019
Reviewed by: Steve Bennett
Reviewed at: Latitude
Recent Reviews
What do you think?