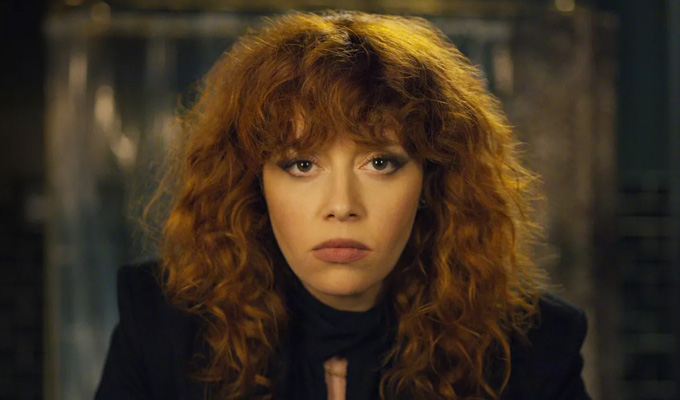 Russian Doll
Talk about deja vu…
The obvious comment on Russian Doll is that it's a contemporary take on Groundhog Day. Netflix even acknowledged that head-on, releasing this eight-part series on the eve of the actual weather-predicting day.
For every time Nadia dies, she wakes up back in the same bathroom of the same apartment amid the same hipster party celebrating her 36th birthday as the same song – Gotta Get Up by Harry Nilsson – plays.
But there's a stronger comparison to made. What Russian Doll most resembles is a video game with an frustratingly infrequent save feature. Every time she dies – even if it's just a stupid slip (and some of the slpastick fatalities in the first couple of episodes are comically casual) she goes back to the exact-same point, forced to repeat her moves or find a better way of doing thing.
That Nadia is a coder for a games company underlines that analogy, should you need it, in a show that's not afraid of wearing its symbolism on its sleeve. The distinctively stylistic bathroom is described as 'vaginal', for example, perfect for her rebirths.
Meanwhile, even without knowing about the cycle of deaths, Nadia's avant grade friend Maxine (Greta Lee, who's an even bolder presence than her scene-stealing eyeliner) describes Nadia as 'a cockroach', adding: 'It's impossible to kill you, you'll never die.'
For it seems like Nadia always had a tendency to repeat self-destructive mistakes in life, even before this supernatural hiccup, given the pattern of drug and alcohol addiction and scorched toxic relationships that soon become apparent. Her first several thoughts on reliving the same experience are that she's having a bad trip from the cocaine-laced joints behind handed around the bohemian party.
Only slowly does she start to try figuring it out. She was already 'staring down the barrel of my own mortality' with her early mid-life crisis: are these constant resets the universe trying to give her a chance to correct her course?
While Bill Murray's casting in Groundhog Day softened the darkness and the weirdness of weatherman Phil Connor's experiences, Natasha Lyonne – helped by a sassy, spiky, script that she also wrote – amplifies them. Her performance as the prickly, single-minded, nihilistic hard-ass is compelling. Like the rest of the show, she's very New York: neurotic, sharp-tongued and more than a little sleazy.
It's this attitude that makes this show funny, albeit in a dark and weird way. And there's also a touch of optimism, too – perhaps thanks to co-creator Amy Poehler, who's known for more upbeat work.
The show also proves very bingeable as the viewer, like Nadia herself, tries to figure out what the hell is going on. A couple of plot curveballs maintain that momentum of curiosity too, though I won't spoil them here by saying too much. Suffice to say it's enough to keep you wanting to open the next Russian Doll layer.
Review date: 4 Feb 2019
Reviewed by: Steve Bennett
Recent Reviews
What do you think?