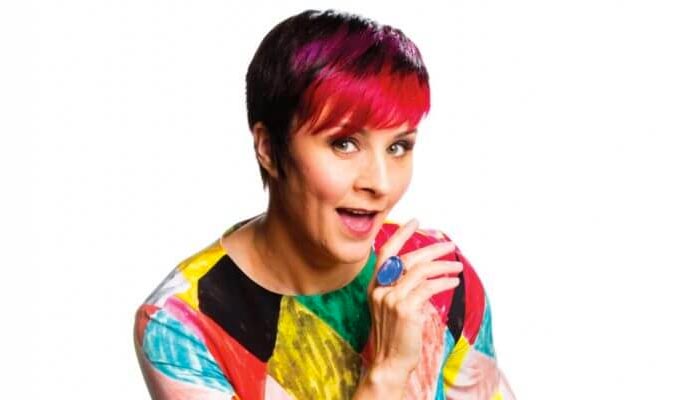 Comedians Of The World - Cal Wilson: Things I've Thought, Out Loud
Cal Wilson's sparky, effervescent delivery only goes so far to cover the paucity of some of her material. She's even doing gags about autocorrect.
After a preamble about cat cafes (and yes 'stroking the pussy' is duly given its double meaning) and being a Kiwi immigrant to Australia, much of the first ten minutes of her Netflix special is a pretty pedestrian 'kids say the funniest things' routine about her son pretending to be a ghost to get what he wants. There are laughs on the soundtrack, but the segment seems as insubstantial as the imaginary phantom.
She frames a lot of the material as a list of anxieties – though confesses that might be a fancy word for just anything she doesn't like – and seeks to find if her fears are 'just me or everyone', from moths to sending a text to the wrong person.
Things step up a gear when this opens out to a #MeToo-style discussion of Uncomfortable Encounters with men, which comes with the ever-germane message: 'If a woman says something creepy has happened to her, believe her.'
Yes, a lot of female comedians are now talking about this topic, and especially the unwanted dick pic – but that speaks more about the widespread shittiness of male behaviour than anything else. Of course, Wilson has her own shocking tales to tell that highlight the issue what a WTF?-style wit, keeping things breezy even if the underlying point is serious.
Wilson can tell a good story, as exemplified by a couple of anecdotes that left her mortified, and has a vivid way of describing what words sound like, from 'slut' to 'pussy'. OK, so that's not such a wide range…
But when you're fighting for attention with 46 other stand-up specials released on the same day, let alone the hundreds more already available on Netflix, Things I've Thought, Out Loud does not have the edge to stand out.
• Comedians Of The World - Cal Wilson: Things I've Thought, Out Loud is out on Netflix now. Watch here
Review date: 3 Jan 2019
Reviewed by: Steve Bennett
Recent Reviews
What do you think?