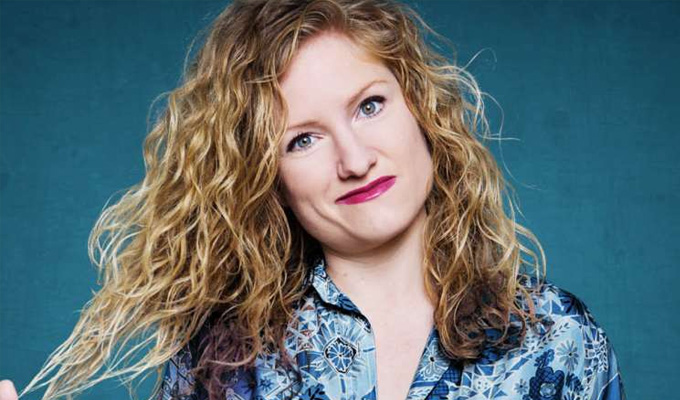 Tamar Broadbent: Best Life
Tamar Broadbent offers a Bluffers Guide To Millennials in Best Life, hitting all the fears of Gen X head-on. That can mean it feels as if she's covering well-trodden ground, but upbeat, well-written songs and a winning stage presence keep the show surfing a wave of good spirits.
Her Instagram track sums up the show's themes best; that projection of perfect lifestyles, which everyone secretly knows is entirely fake but still tries to live up to, creating unrealistic expectations that can't be healthy. Yet the difference between what she is at 28 and what she'd like to be forms the basis of everything here.
She'd like to be on the property ladder – the impossible scenario that lays heavy on the mind of every member of Generation Rent – and she rightly mocks older commentators who've said it's all down to too much spending on crushed avocado brunches.
She'd like to be wealthier, and a song about a businesswoman envisages a corporate life, but suggests she wouldn't up for the commute and the soul-sapping existence.
She'd like to cook more, but can't be arsed, she'd like to read more, but books are too long, as are movies, come to mention it.
She'd like to be dating Tom Hardy, but … well, let's not close that door forever. Maybe he'll get wind of the story that compares him to Victorian novelist Thomas Hardy and beat a path to her door.
Broadbent's life is contrasted with that of her 95-year-old grandmother Joan, old enough to remember when powdered custard was a luxury, and settling down seemed simpler, without the infinite options Tinder serves up. Whether women's gains in independence and freedom come at the cost of too much insecurity and anxiety are brought up through taped extracts of their conversation.
Song For Grandma, probably the best number, certainly lists all the things Joan never got up to… at least to Tamar's knowledge. Who is anyone to know?
Some of the alternative lives Broadbent considers for herself are realised through her friends: the go-getting corporate one, the hippy festival-going one. And she wonders if she is hitting the same milestones they are. The conclusion is that she's following her dream, and that counts for a lot (as well as a side issue of accepting her appearance)… it's something of a pat answer, but it seems to be her truth.
Broadbent is a winsome, winning presence, greeting the problems she addresses with a cheery smile. She occasionally lapses into perky musical theatre insincerity – especially before she relaxes into the bulk of her show – but is always warm and engaging. So even if she's not moving the needle of comedy, she offers a dependable hour's amusement.
Review date: 27 Aug 2018
Reviewed by: Steve Bennett
Reviewed at: Underbelly Cowgate
Recent Reviews
What do you think?