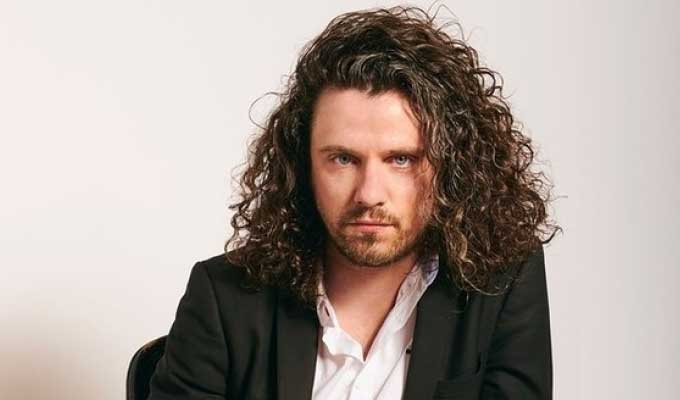 Alfie Brown: Lunatic
Comedians – indeed human beings in general – tend to be much better at highlighting the flaws in others than they are at taking a long, hard look at themselves. Not so Alfie Brown, who subjects himself to an intense and unflattering self-examination in Lunatic.
He is everybody's worst self; the person who stands by when a man collapses in the street, whose first thought on hearing about the Grenfell tragedy was a selfish one and who is driven by primal sexual urges. There's an unflinching honesty to these confessions, as he shows no fear about showing himself in a dim light – even the bete noire of a slick City banker comes off much better in Brown's stories than he does.
While his ego is a powerful force, he refuses entirely to be defined by it, and there's clear affection for both his small child and his ex, fellow comic Jessie Cave. Never are the two sides of his personality better expressed than when he patiently listens to his son's early words – as he's en route to a strip club (Brown that is, obvs). He's a man of high morals and low urges, and the latter often wins.
But we are all complex; and those who are defined by simple binaries imposed by their peer groups is another theme of the thoughtful show, as Brown protests about the 'outsourcing of identity' that leads to an atomisation of society. Vegans are one tribe that receives his scorn, but the worst offenders are awful, smug Islington dads, with the comic struggling to hold back his contempt as he encounters one of their kind in a local park. Perhaps he fears that parody of middle-class hipsterdom is what he could become if he didn't keep his flame of individuality burning, which is why he kicks so hard against it.
But he is surely too acutely self-aware to ever fall into that trap, which is why his material is so insightful and revealing… even if admittedly sometimes straying into the 'too much information' territory.
Dominating the room with his barbed charisma, Brown also brings an raw wit to his examination of the underbelly of our psyches, thanks largely to elegant turns of phrase that cut though the bullshit. He stands firm in his status as one of the most provocative and passionate of Britain's comedians-as-philosophers, making us confront uncomfortable truths in this ambiguous and bold essay on modern moral ambiguities.
Review date: 26 Aug 2018
Reviewed by: Steve Bennett
Reviewed at: Monkey Barrel Comedy Club
Recent Reviews
What do you think?