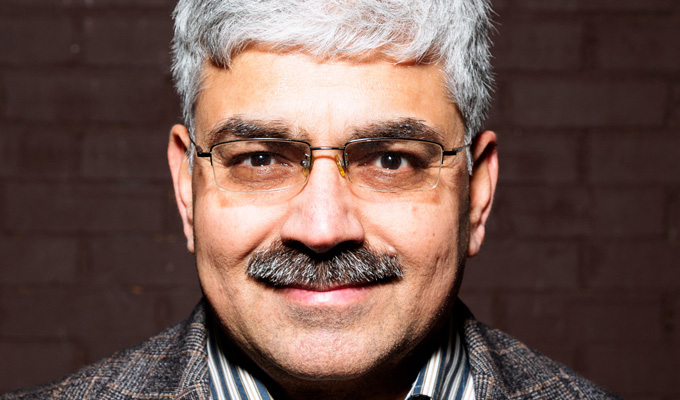 Mark Silcox: I Can Cure...
Probably the best recommendation you can make for Mark Silcox's quietly insane show is that at this stage in the Fringe, suggested cough remedies and advice on getting more protein into your diet from someone who calls himself a doctor, and who looks like he would know about this sort of thing, are not to be sniffed at. Equally welcome was the custard cream, cup of coffee and napkin full of freshly cooked chickpeas.
But it's so hard to advocate for I Can Cure... beyond it being such a thorough expression of anti-comedy. An endurance test, you might wish to experience it to redraw your boundaries of what can pass for stand-up.
Lecturing impassively on the Japanese aesthetics of wabi-sabi, a worldview focused on the perspective of satisfaction with imperfection, Silcox suddenly expresses the briefest flicker of anger at the idea that his atheism leaves him without a moral compass. Before deadpan renouncing the fallacy of that position. The change in register is fleetingly amusing but can it justify seven minutes of build up?
Silcox certainly seems as surprised as anyone when he does elicit a laugh. Somehow, from advice on preventing piles, he segues into the work of the late American psychologist Marshal Rosenberg and his division of expression into altruistic giraffe and self-interested jackal. An opaque allusion to his own style perhaps? It's impossible to tell as Silcox never expands, instead busying himself with making boiled eggs for anyone who wants them.
The most memorable set-piece in this bizarre spectacle is the hydrogen balloon he inflates as part of his potted history of life on earth - from the Big Bang, via photosynthesis to animals, the first humans and ultimately, the patriarchy. The dirigible's brief flight before its collapse aspirational for a listless 45 minutes that goes precisely nowhere. Yet apropos of nothing, leads him to conclude that the future of life on the planet is very bleak.
Pockets of laughter break out sporadically among the crowd at the stubborn commitment, with Silcox polite and considerate as he potters about making tea. There's something cosily soporific as you gradually give up the struggle to engage with what he's saying, allowing the lecture to simply wash over you.
You can't dislike such a wilfully odd performer. But I'm not sure anything could persuade me to sit through I Can Cure... again.
Review date: 14 Aug 2018
Reviewed by: Jay Richardson
Reviewed at: Ciao Roma
Recent Reviews
What do you think?