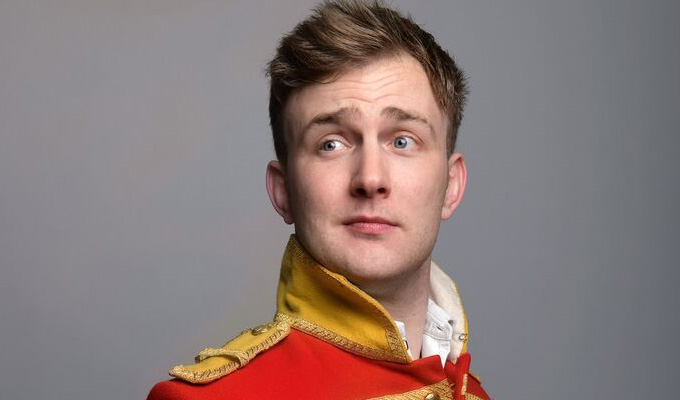 Tom Houghton: The Honourable
Note: This review is from 2018
Houghton the heels of last year's debut, Tom's second solo effort proves fittingly honourable.
Having recently inherited the titular prefix when his father joined the House of Lords, Houghton's ascent to aristocracy is the unique premise to a similarly distinct hour of stand-up.
While the most nuanced Dulux colour chart would struggle to convey the blinding shade of white privilege he uses to paint a picture of his upbringing, Houghton's candid objectivity and humble demeanour alleviate any potential issue of relatability; no mean feat when you consider that he lives in the Tower of London (genuinely).
Where a lesser act may ostracise an audience with unfathomable tales of upper-class living, Houghton doesn't pretend that his observational comedy isn't received as wildly surreal. Instead, he leans into the absurd nature of his reality, animating his narrative with larger-than-life characterisations of his family - notably, his Wiccan sister and his father, who has traded being Chief of the Defence Staff for playing laser tag.
Even without his ability to encapsulate a lifetime of idiosyncrasies in the faintest gesticulation, Houghton is an undeniably captivating storyteller with no shortage of source material.
Perhaps the only downside to the performance was having to contend with his flyering team who appeared to dominate the entire front row. Off their tits on the high of burgeoning Fringe debauchery and laughing all too enthusiastically before Houghton could hit some of his best punchlines, their off-beat exclamations interrupted his flow and prevented him from responding to the more organic reaction of the remaining audience.
But who can blame them, really? It's an exciting time for comedy and a show which merits every ounce of enthusiasm.
Review date: 3 Aug 2018
Reviewed by: Stephanie Lim
Reviewed at: Pleasance Dome
Recent Reviews
What do you think?