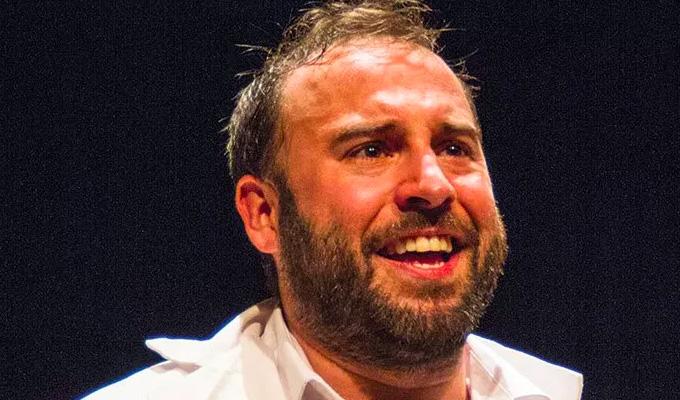 Gun: A One-Man Comedy Western
Gun is a beautifully realised one-man show, evoking the lawless underbelly of the Wild West on a fringe budget – thanks to the immersive multi-character performance of William Hartley, formerly of the Clever Peter sketch troupe.
Alone, he brings to life brutal gunslingers, cynical card sharps, femmes fatales and inscrutable barkeepers to play out an amoral story of greed, retribution and redemption on an almost filmic scale, with only a plethora of sound effects and musical cues to help him out.
It's a masterclass of minimalist staging and tight direction with Hartley brilliantly effective at creating a noirish atmosphere that envelops this world. Yet for all the skill and attention brought to bear on this ambitious show, it's not quite such as sharp-shooter when it comes to comedy, its advertised genre.
Certainly jokey features have been added, and Hartley sometimes breaks the mood with a light-hearted aside to break the fourth wall. But only a few really land, and often seem merely an afterthought to the impressive showcase of his talents as a straight writer and performer and take us out of an otherwise absorbing story.
The wittiest moments come when he acknowledges the limitations of the production, such as a plywood cactus doubling at the barman, or a sex scene where he has to mime out both of the participants. But sometimes the invention is so good, we buy into the conceit – even when it's as absurd as a gunfight played out with playing cards, the audience can get carried away in the moment.
Hartley's central character is Rosco 'Blackjack' Porter, a lonely, brooding figure whose family loyalty means he reluctantly becomes the only person likely to bring down the no-good Martin Valance, a despotic racist who's invented a devastatingly effective gun – and a man who has deployed the services of a seedy gang of vagabond mercenaries and a mysterious hooded assassin to carry out his dirtiest work.
The story twists and turns through various Western tropes, from the sinister campfire gathering to the chase scene atop a train, while the script is rich with hard-bitten philosophising. Hartley's lines sometimes have a certain gruff wryness, such as the description of a man grinning 'like he's won a pig at a vegetable lottery', but most elicit smiles more than laughs. And he occasionally fires Blanks in his storytelling, including an overwrought broken-watch analogy and a couple of too-convenient narrative leg-ups that come out of nowhere.
Nevertheless, Gun, tightly directed by Phil Croft, is a gloriously absorbing slice of evocative storytelling, more homage than parody. So if it's belly laughs you're after, know that it's only fitfully funny.
Review date: 5 May 2018
Reviewed by: Steve Bennett
Reviewed at: Brighton The Warren
Recent Reviews
What do you think?