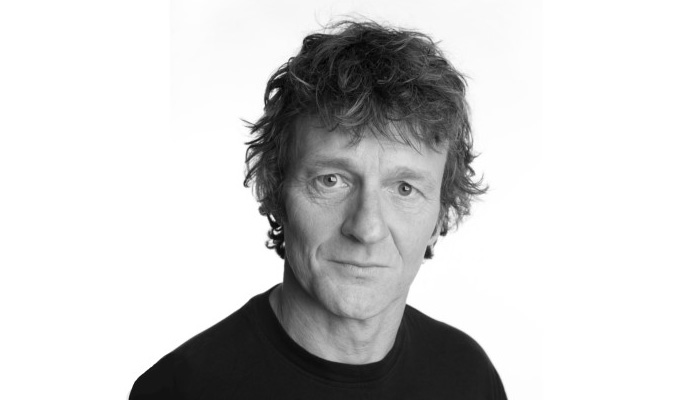 MICF - Bob Franklin: Yours Sincerely
The monstrous alter-ego Bob Franklin presents here is a parasitic, cynically manipulative narcissist. Of course he's based on a comedian.
But not just a generic composite… It's giving very little away to reveal it is based on Greg Fleet, so flimsy is the disguise of a stand-up winding up in court after stealing from his housemate to fund his heroin habit, only to clean up his act and publish his story of redemption in an image-enhancing memoir.
Franklin's portrayal is astringently bitter, a relentlessly savage attack on Fleet, questioning every motive, every public statement and private action of man depicted as a conniving liar. He clearly has a visceral dislike of his target, born of deep personal animosity.
It's an astonishing piece of work for the precision and savagery of every attack: Very particular events are thrown into question, social media spats raked over, the motives of friendship and relationship questioned – from youngsters who look up to him as a father figure to the women who fall for him. In each case, the assumption is that they are being exploited for financial or career gain by a sociopathic egotist. This is not gentle stuff – and no doubt Fleet would have an entirely different take on the events portrayed.
Like Fleet. 'Bob' talks of his father faking his own death – although this is one section where Franklin definitely deviates from his nemesis. This fictional dad, he claims, was crushed by a 1,000-tonne weight that fell from the sky to set up a cult, brainwashing girls to make a 'fleet' of ships in bottles, the only tangential reference to the name of the man who inspired this show. But it allows him to make the point that he doesn't believe the apple falls far from the tree when it comes to deceit, concealed with charm and humour.
It's palpably cathartic for Franklin to get this off his chest. However, it's delivered not in rage – though surely that's how it was written – but with the calculating, clinical froideur of a torturer who knows how each precise wound will cause the maximum pain.
The question, of course, is whether this is funny, especially if you don't know how acrimoniously personal it is? Well 'Bob' is a grotesque monster, aggressively unselfaware and prone to eruptions of range when challenged, which is as good a comic caricature as any, and Franklin has been sure to include many tart jokes at the expense of the duplicity portrayed. And I'm sure even the most naive punter would sense that there's a lot more here than meets the eye, creating a definite frisson.
If you want to seek a wider message, you could argue it's about how those who are charismatic and funny can flourish, even if their motives are impure, self-serving and destructive to others, which could explain Donald Trump's election.
But it's not about that. It's purely about what a grade-A shit Bob Franklin thinks Greg Fleet is. As John Lydon would have it, anger is an energy, and the audacity and brutality of this character assassination is quite astounding. So if you know the characters involved, it's worth an extra star on the review.
Review date: 18 Apr 2018
Reviewed by: Steve Bennett
Reviewed at: Melbourne International Comedy Festival
Recent Reviews
What do you think?