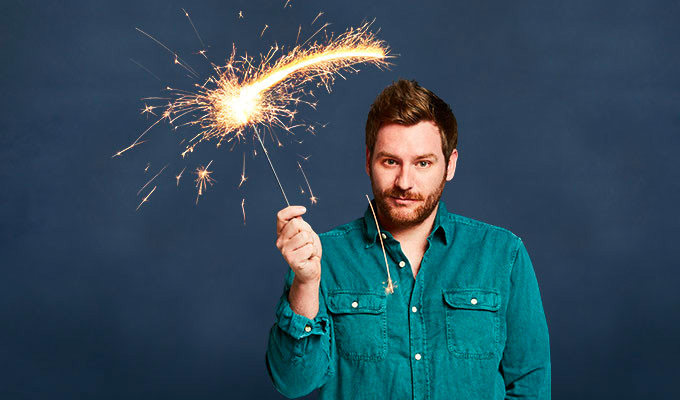 MICF - Cameron James: Chilled Out, Fired Up
Cameron James says he's not good at taking compliments… so he'll probably be OK with this review of his competently delivered but forgettably pedestrian material.
He's 30 and his friends are having babies and getting boring, he likes crap food, doesn't go to the gym and thinks white guys shouldn't have dreadlocks. Very little of which makes him unique, but even for an everyman comedian, he's hampered by mundane writing.
He's got the gift of the gab to chat freely with the audience, the polish and presence to hold the stage and tell stories. But they're ultimately shallow affairs about crap gigs, of getting into Facebook fights, about pandas' reluctance to reproduce.
This latter is probably his best routine, as the comic takes a news story about the bears being show 'porn' videos of other pandas mating – and proceeds does exactly what you'd expect from a stand-up, imagining what the directors do on set. James always does exactly what you expect, and that's the problem. Even his best routine isn't especially outstanding.
The vague premise of the hour is that he's got an angel on one shoulder and a devil on the other Calling those competing motives a 'chilled-out voice' and a 'fired-up' voice doesn't make it any more original. Wikipedia says published records of that idea date from about 150AD – talk about an old joke.
As another bland but confident white dude in his 30s, James will probably continue to do just fine in comedy, even without much to say. And that's depressing.
Review date: 17 Apr 2018
Reviewed by: Steve Bennett
Reviewed at: Melbourne International Comedy Festival
Recent Reviews
What do you think?