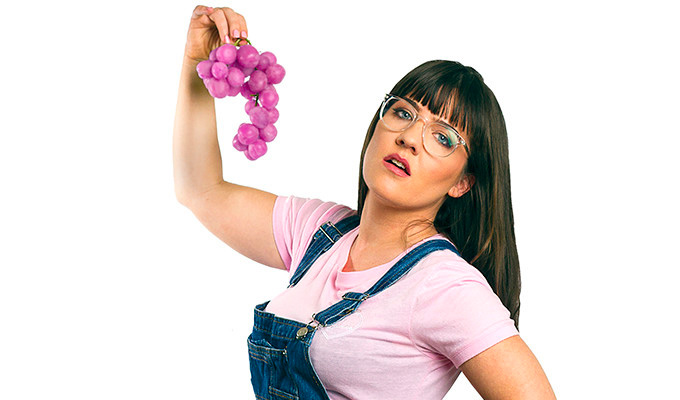 MICF - Rose Callaghan: No Way Rosé
Budget airlines, bikini waxing and sex, sex, sex – Rose Callaghan is not troubling the boundaries of comedy inspiration with the subjects of her festival show.
'I'm single – surprise!' she says, like so many stand-ups before and, no doubt, after her. But she has plenty of experience in the dating game, and has a sizeable selection of honest war stories to share, whether about being a 'baby cougar' attracted to partners younger than her 35 years or about her $300 vibrator.
Many will surely empathise with her descriptions of useless men – either trapped in arrested development or handing down unwanted advice on how she should dress – or of the financial woes of a freelancer with no hope of getting on the property ladder.
But while a relatable and candid chat, the show is short on big laughs. There's a smattering of decent jokes, but they are spread thin. The hope seems to be that the frankness of the stories will be enough, but No Way Rosé often feels more podcast than comedy show.
There's a slight darkness to some of the sections, including imagining her own death and how it might get reported in the press. But many stories lack a sense of intent and some fizzle out completely. It'd be anticlimactic if there was ever any sense that a climax was coming
Now in her fifth year in comedy, Callaghan has served up one of those shows that feels like a serviceable, if unspectacular, 20-minute club set filled out to the hour with loose anecdotes, told with engaging enthusiasm but to no real purpose.
Review date: 16 Apr 2018
Reviewed by: Steve Bennett
Reviewed at: Melbourne International Comedy Festival
Recent Reviews
What do you think?