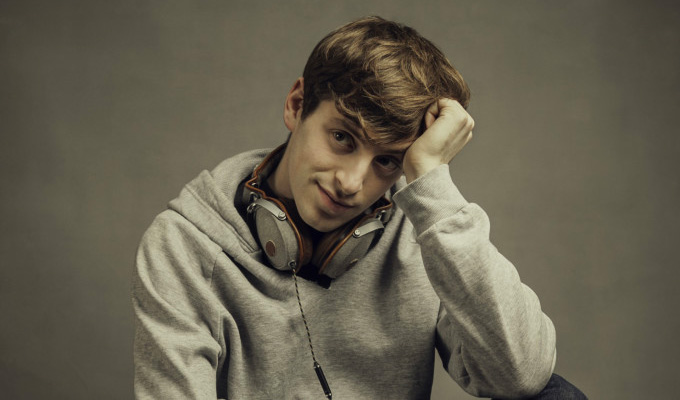 MICF - Alex Edelman: Just For Us
Alex Edelman has gone fully Louis Theroux in Just For Us – by attending a meeting of Nazis in New York. That's quite a ballsy move for a liberal, arty Jew, educated in a traditional yeshiva, to head into the heart of darkness.
This enticing look into the everyday activity of a racist underbelly comes from his new zeal for addressing social politics in his work, a change of direction from his silly gags and millennial self-absorption that was apparently inspired by the issue-driven stand-up of Bridget Christie.
But the first-hand experiences give his observations an intensity, and a fascination, beyond a simple parroting of left-wing attitudes – and is certainly several steps up from his usual practice of playfully trolling the haters online.
His execution to the alt-right hangout also highlights his specific place in the world. Being Jewish he's an outsider. But he also has all the sense of entitlement that being a white man bestows. The sort of entitlement, as he points out, that allows him to walk into a room full of white supremacists and assume he'll be OK.
Sitting on this cusp gives Edelman an interesting insight, and he got the know-how to illuminate the issues, as well as making them stingingly funny. He's a skilled storytelling, knowing just what to reveal and just what to hold back, and making us feel the jeopardy of what might happen if the group learned his heritage. Meanwhile, he sometimes gets carried away with his instinct to want to fit in socially, forgetting just what that present company comprises.
Edelman also talks engaging and slightly indiscreetly about the benefit of his white privilege, not least finding himself rubbing shoulders with Prince William at the Baftas, having landed a writing job on the awards show from working with its host Stephen Fry on short-lived US sitcom The Great Indoors. Yet the privilege is not so intact that he felt at home with the VIPs, and his cringe-inducing exchanges with royalty are a delight.
Although he protests this show is still in a nascent form, it is robustly put together, with a relevancy and a currency to today's world. One diversion encompasses his unconcealed disdain for parents who shun science and don't vaccinate their babies, to add an extra strand of social conscience, although another tangent about his brother competing in the skeleton for Israel at the Winter Olympics is a little more tacked-on.
Each routine is told with the impeccable rhythm and pin-sharp punchlines we've come to expect from this ruthless comedy technician, while the Nazi-watching story provides the perfect narrative core… and payoff.
Review date: 12 Apr 2018
Reviewed by: Steve Bennett
Reviewed at: Melbourne International Comedy Festival
Recent Reviews
What do you think?