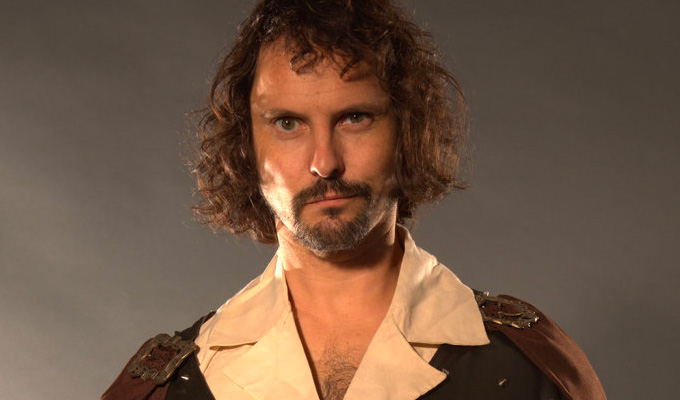 The MMORPG Show
This genre-specific comedy show probably has a self-selecting audience, as those who don't know what MMORPG stands for will probably stay away.
But for the uninitiated, it means Massively Multiplayer Online Role-Playing Game. Technically, expansive internet games like World Of Warcraft, but here we're more in tabletop Dungeons And Dragons territory, where 'multiplayer' means three and fate is determined by the roll of a 12-sided die.
Though it is proudly geeky, there are not too many in-jokes and noobs should not be intimidated. Host, or rather questmaster, Paul Flannery makes sure the elves and orcs stay in their world, instead inviting a whole new range of bizarre chimeras, such as a lion with a barrel for a torso or a condom made of jelly.
These suggestions come from the audience, three of whom are invited to go on the adventure, with the challenges they face determined by suggestions from the rest of the crowd. But that exposes an essential weakness in trying to make an hour-long ad-libbed story with no experienced improvisers, other than Flannery himself.
It means the show is very much a selection of one random idea after another, with plenty of entry-level surrealism of meaningless juxtaposition. But the ideas are only very loosely by any sort of internal logic or narrative, however much Flannery tries to impose a structure.
Even though it's a fantasy world where you can get away with a certain amount of this nonsense, it eventually wears thinner and thinner, rather than building towards something, as the audience patsies struggle valiantly for creative solutions but always fall short.
Still, there's a great sense of camaraderie among the audience, who are already bounded by their involvement in the role-playing subculture. The cheers are genuine when a throw of the giant die determines whether our heroes have been successful in their strategies to overcome each peculiar obstacle put in front of them.
Flannery – who previously created Knightmare Live – is good at channeling that enthusiasm and encouraging supportive interaction. But sometimes what he's asking of non-performers is too much when there's so little in the way of foundations if their contributions fall short.
Review date: 13 Feb 2018
Reviewed by:
Reviewed at: Leicester Firebug
Recent Reviews
What do you think?