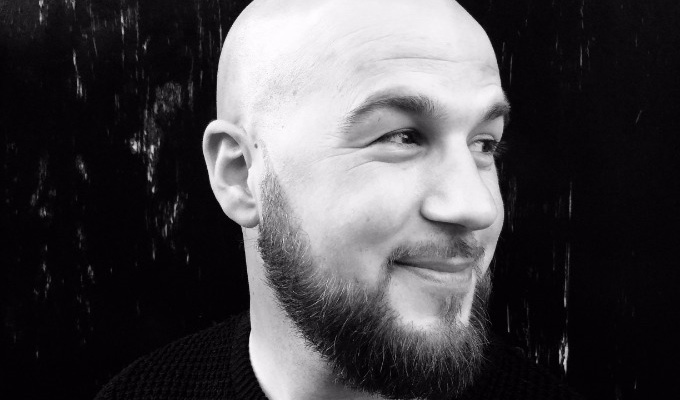 Matt Adlington: Welcome Matt
Matt Adlington has a barrow full of Essex boy charm, performing with an easy rapport and an animated delivery. It's no surprise to learn he cut his teeth as a compere.
But while his natural likability makes him good company, he often talks without much concern for such things as punchlines or originality, which lends a superficially to his act, especially oven an hour.
The big news he opens with – after a bit of perfunctory crowd work – is that he's moved in with his girlfriend, Tiff. Cue lots of stories from the domestic front: from shopping in Ikea or Lidl – the random shit they have! - owning a cat, domestic chores, her veganism… and him getting his 'revenge' by farting in bed.
It's the sort of ground lots of comedians cover, and Adlington doesn't add much to the conversation. It's all affable chit-chat, enlivened with his jaunty delivery, but essentially very workaday stuff.
The other half of this debut show – a work in progress at the Leicester Comedy Festival, though not advertised as such – concerns the two years he reluctantly spent travelling with his partner. He's a home boy, at pains to points out what a sign of love it must have been for him to be willing to go so far out of his comfort zone
Although this section starts with another hack routine – reading out the chilling side-effects detailed on ordinary medication – there's a little more of interest here because it comes first-hand. Not every story goes anywhere – and he's still not above the generic, such as material about deadly Australian fauna and how the locals wind up fretful tourists – but the journey's enjoyable .
But although we get to share vicariously in his travel experiences, he generally needs to be sharper and have more sense of purpose.
Describing a comedian's show as being like a chat down the pub is something of a cliché, and it's true of Adlington's entertaining banter. But it's also something of a backhanded compliment, for shouldn't a comedian aim a bit higher than that?
Review date: 10 Feb 2018
Reviewed by: Steve Bennett
Recent Reviews
What do you think?