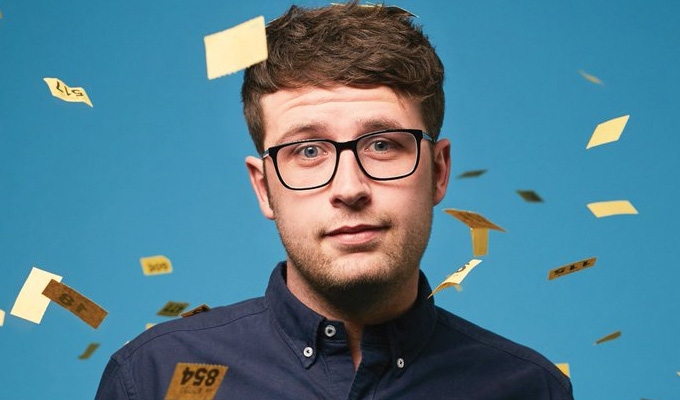 Chris Washington: Dream Big (Within Reason)
Chris Washington effectively called the Edinburgh Comedy Award judges' bluff in his best newcomer-nominated debut, maintaining that he's got none of the requisite trauma or drive for a breakthrough hour, his ambitions channelled more towards passing his MoT than appearing on Live At The Apollo.
Don't bet against the latter after this showing though, as the former Wigan postman has an instantly identifiable and broad, everyman appeal: a man of simple tastes who's more or less content just ploughing through life, rejoicing when his girlfriend wins a vacuum cleaner. Anything more than cosy domesticity is a bonus.
A couple of instructive childhood lessons taught him not to set the bar too high, his thwarted desire for action figures from his favourite soap opera and the drubbing his school football team received – a humbling so severe it tipped him into atheism and rugby league.
All the while, he's taken his dad's life lessons with a pinch of salt. You can't bullshit a bullshitter and Washington, who enjoys trying to game the system in his own mediocre way, recognises that his father is just stepping up, not because he has sound advice but because it's what's expected of him.
He paints a vivid picture of his home town of Leigh and its limited horizons. Washington took his post round there because of the potential for family home cooking it offered en route. And he attributes Elton John playing a gig in the town to an administrative error, a booking he has to check every now and then to reassure himself it actually happened.
The simple pleasures of cooking also steered him towards a food technology GCSE, where he was canny enough to dissuade bullies from robbing him with his inventive choice of dish and sly enough to try tricking further, inappropriate 'ingredients' out of his parents. Most productively though, it prompted him to do work experience as a 'dinner lady', his easy back and forth with the middle-aged denizens of the kitchen hilariously manifesting itself in a crossed wires conversation about female anatomy.
Blessed with a loose cannon friend whom he identifies as a prolific source of stories, the comic modestly underplays his own skill in drawing the humour from the tales, applying incidental detail and evocative background sketching to elevate these late-night, drunken high jinks into poetic retribution.
Indeed, I found several unlikely correspondences with Sarah Kendall's show, in the irritation at paying more in vet bills than the pet initially cost, but more importantly in the impossibility of never knowing if our life choices will ultimately turn out to be good or bad further down the line, que sera sera.
Washington isn't in the Australian's class as a storyteller yet and isn't offering anything like the same complexity of narrative or depth of feeling. But there are parallels in the way that seemingly mundane details and innocuous comments are shaped to belatedly appear meaningful. The impressive thing about the unshowy Washington is the casual way he drops these into straightforwardly funny anecdotes of misadventure and mild eccentricity.
Review date: 28 Aug 2017
Reviewed by: Jay Richardson
Reviewed at: Just the Tonic at The Mash House
Recent Reviews
What do you think?