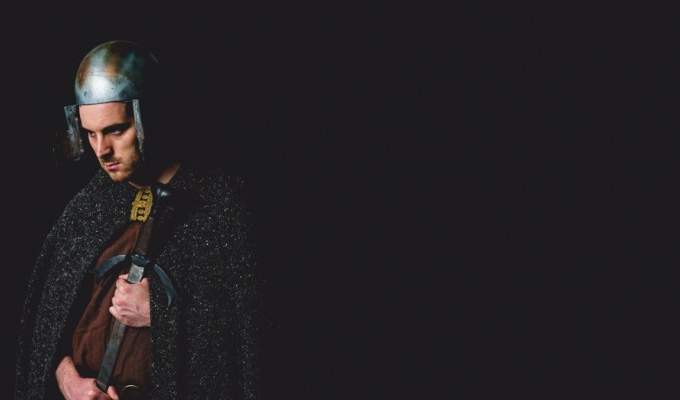 Daniel Nils Roberts: The Causeway
You cannot accuse Daniel Nils Roberts of picking a hack subject, basing his second Fringe show. It's about the 991 Battle Of Maldon, when Viking invaders defeated the Anglo Saxon forces under the command of Earl Byrhtnoth – a skirmish immortalised in an Old English poem, which exists today only as a fragment.
Unfortunately, only fragments of funny have survived in the show, too, which is carefully structured and engagingly performed but only very fitfully amusing.
The mock-academic tone is unfortunately rather too convincing, and while we learn much about the events of that day in a narrative that's interwoven with Roberts' fictionalised back story of childhood bullying, the laughs are very few and far between.
There's a lot of exposition, and the story all neatly ties up at the end – even the random interjections of a comedy Mexican stereotype, to everyone's surprise – but satisfying narrative is no substitute for good jokes, however skilfully told.
At its best, The Causeway calls to mind Horrible Histories – a jaunty revue-style song about Aethelred The Unready in particular, but that's a rare exception to the rather strait-laced tone. The next best element is a running gag about Byrhtnoth's name being a bad Scrabble hand, or variations thereon, and that's not especially amusing the third or fourth time around.
Some additions, such as the Scandinavian spokesman insisting the Vikings were not violent, raise a wry smile, but little more. And there's a little low-level audience interaction, which helps keeps the tone light if not hilarious, with one punter being called on to be the hawk that inspires Byrhtnoth.
Roberts' portrayal of the warrior leader feels like a watered-down version of Sean Bean, as depicted by Fringe favourite Adam Riches. The Anglo-Saxon hero has even got a Yorkshire accent, inexplicably, given that all this is taking place in Essex.
Roberts, a member of the Austentatious and Racing Minds improv troupes, is a great performer and this piece clever, well-crafted and classy. But for a comedy show, it's simply not funny enough.
Review date: 28 Aug 2017
Reviewed by: Steve Bennett
Recent Reviews
What do you think?