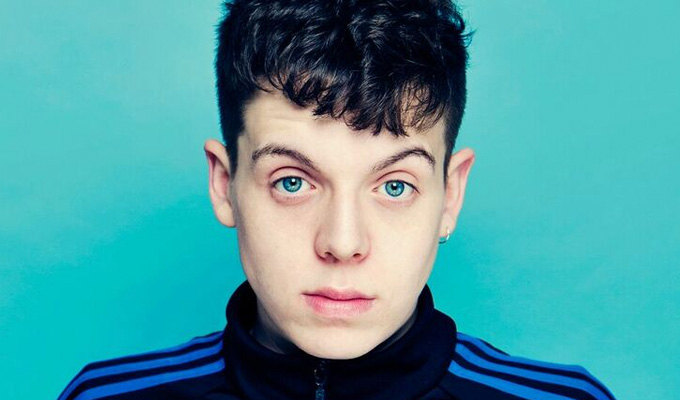 Ed Night: Anthem for Doomed Youth
If you were to design the platonic ideal of a clued-up white, male, millennial comedian, you'd probably come up with Ed Night.
Being such an archetype is both a boon and a hinderance. He is effortlessly relatable, a genuine voice of his generation in sharing the outlook of educated left-leaning twentysomethings everywhere, but it also means he has to fight to become a truly distinctive voice.
His set list is a catalogue of common concerns: gentrification, virtue signalling, cultural appropriation, the racism of the older generation (doing a bit of stereotyping himself, there), and the search for a place in the world in which good jobs and owning a house seem like fairytales.
The considerable upside is that he usually sets smart punchlines against these familiar premises, and that he weaves them into a wider picture about modern-day tribalism. People, he posits, tend to say what they think their peers want them to say, from the smug liberals to the would-be roadman trying to act tough and hyper-masculine. And yes, perhaps that extends to 21-year-old comedian on the Fringe too… he certainly plays with the concept that he's 'supposed' to have a theme – by having this theme.
Along with the familiar, though, he addresses some more serious topics, even if he doesn't fully get to grips with them. He's the only comedian this Fringe I've seen mention the Charlie Gard case, for example, even though he acknowledges this is not comic territory.
But he also indulges the hack sometimes: There are jokes about the fulsomeness of pubic hair in the 1970s compared to today, a comeback telling the laddish homophobe that his beloved UFC involves half-naked men grappling each other, and he's even got a bit about getting a rectal examination at the doctors, a very familiar comedy anecdote, though rarely from anyone under the age of 45.
His tone and energy are quite low, though it's not quite deadpan. Certainly there was a bit of a spring in his step on this performance, hours after he learned that he'd snaffled his 'best newcomer' nomination. But it's more of an unassuming confidence that belies his youth. He certainly has the skills to riff off the audience, with one of the funniest moments coming when he had to explain 'raw dogging' to a naif in the front row.
Night sometimes gets hung up in the theorising, but usually it's clear he's being tongue in cheek. Indeed the very title comes from a Wilfred Owen poem about the horrors of the First World War – putting his generation's gripes into context. For although his commentary is partly sincere, ironic detachment is also part of what's expected of him.
Even more will be expected of him now he attracted the attention of the Edinburgh Comedy Award judges, but he seems to have the smarts, the skills and the ambition to come good on that promise - he just needs a few rough edges knocked off and a willingness to dig just a little deeper sometimes.
Review date: 27 Aug 2017
Reviewed by: Steve Bennett
Reviewed at: Pleasance Courtyard
Recent Reviews
What do you think?