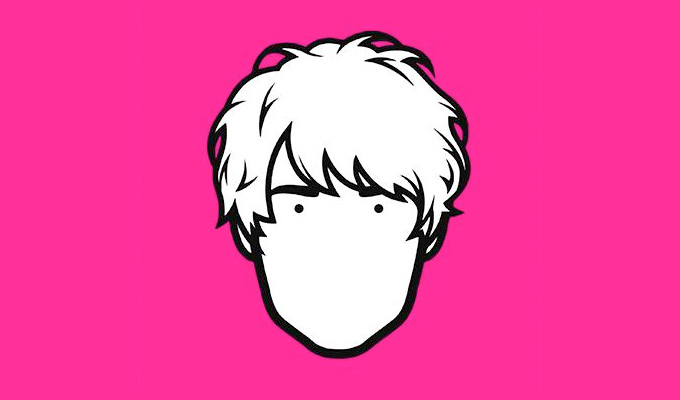 Brennan Reece: Everlong
After being nominated for best newcomer last year, Brennan Reece has made another lovely show that manages to be both hilarious and tender. An hour of 'stories, thoughts and jokes' he is quick and charming with crowd work, even when there's a determinedly awkward customer who chose not to play, thus gaining more attention throughout the show than he could possibly have wanted.
But the bloke's grumpiness was in contrast to Reece's childlike willingness to please and it got the audience onside in a trice. Reece described himself as looking like a bisexual toddler – slightly uncomfortable having anything 'sexual' and 'toddler' in the same sentence but you know what he meant.
He's like a 6ft, seven-year-old with a broad smile, a mop of curls and natural sweetness of demeanour, that made it all the more astonishing when he dropped a couple of C-bombs to an older female audience member in the first few minutes, But done with cheek rather than malice he got away with it, but it seemed slightly at odds with his otherwise kindly and family-orientated subject matter.
The show is a tribute to the ferocious matriarch, his Nan, who helped raise him and his sister, a fearsome and fearless battleaxe who didn't hesitate to drop his school bully to the floor when the occasion arose. She was what is politely called 'a character' and it is a tribute to his writing that you have a sense of her powerful presence and salty attitude, a smoking, bingo-playing protector of her brood, who invigorated their lives with her stories of the war and being an entertainer and a magician's assistant.
Very early on the phrase 'people don't die if you keep telling stories about them' came up, and of course, you knew that by the end there's going to be a casualty or two. But the story of their entwined lives and his fierce care of her as she declined into dementia was full of vivid vignettes and pithy characters. It was helped by the fact that Reece sounds like a brassy northern barmaid with a heart of gold.
There were loads of laughs along the way and yes, this is a poignant dead (grand)parent tale, but the only people who would sneer at such a thing are the ones as yet unscathed by events. This was particularly special show as his mum, daughter of the termagant Nana, was in the audience seeing the show for the first time just five weeks after they'd buried the old lady.
I don't know how he can keep wearing his heart on his sleeve for the sake of a show, but this was a beautiful, raucous and touching hour from an endearing performer.
Review date: 24 Aug 2017
Reviewed by: Julia Chamberlain
Recent Reviews
What do you think?